Kid is a tackling machine!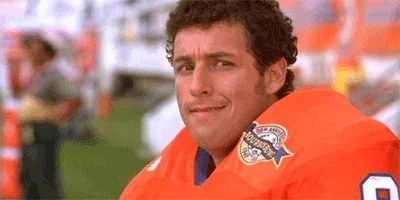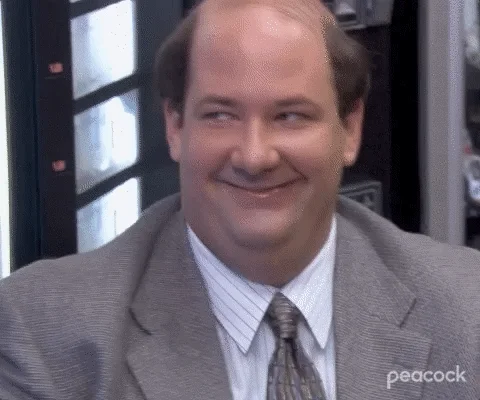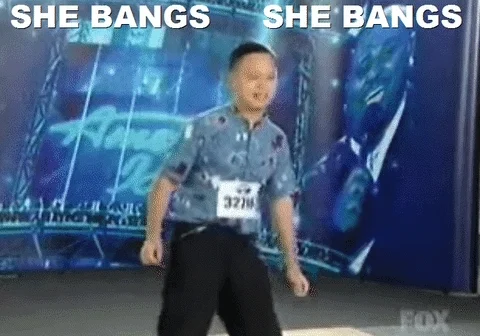 yeah, i meant to do that
I took another look at some of the stats… and found something I think is interesting.
As the draft approached… there times when many would acknowledge that Georgia players' stats maybe were not as impressive because the defense was so good that they forced 3-and-outs and faced less plays than many other teams.
So…… I took a look…
and UGA faced about 65 plays per game…
and played 15 games… so that is 975 plays.
Dean played 663 snaps.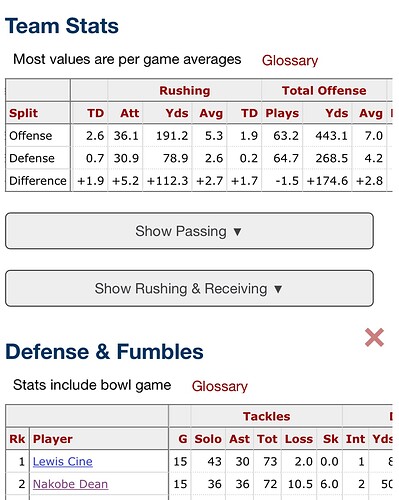 .
.
.
OK State played 14 games…
and faced about the exact same 65 plays per game as Georgia
… for about 910 plays.
I wasn't able to find his snap count… but I lnow he didn't play all snaps because I watched a few games recently.
Notice that OSU also gave up less than 300 yards per game and ranked 5th in the NCAA in yards/game. OSU was a dang good defense… and Malcolm was the best player!!!
Malcolm didn't play that many more snaps than Dean… but he did have more production.
I realize that UGA was a race to the tackle… but OSU wasn't chop liver either.
.
.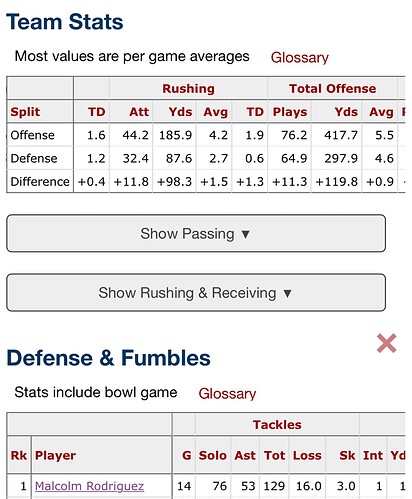 .
.
and just to bring it full circle…
Colorado with Dizon… not so effective as a team.
I wonder how many of his tackles were 10 yards downfield like the Marinelli defenses specialized in back then???
.
.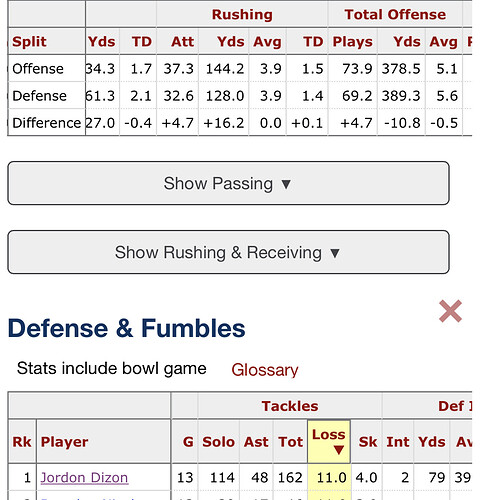 .
Nice research, Phunny. This article had OSU as third best D in the country. This wasn't your father's Big12 – Baylor and Iowa State were also up there. You would never know it, because the media faun all over the SEC schools.
Its really hard to believe this guy slipped to the 6th round. Can't wait to see him on the field.
Yup there's a reason Ohio State swiped our defensive coordinator. It took a couple of years for his system to click but once it did it was great. I wonder if Ohio State will give him that sort of leash.
I also noticed that OSU was # 5 in yards per play… which is pertinent to this discussion.
.
.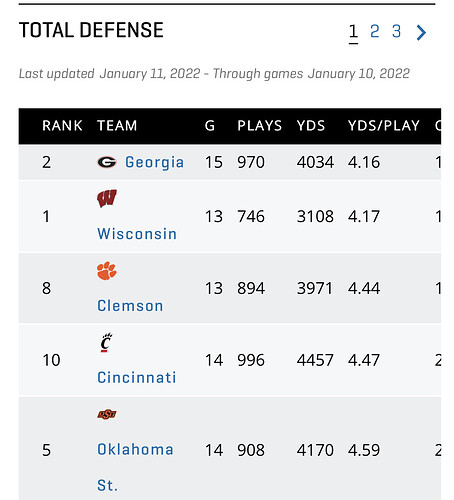 .
They were good by several metrics.
Yards per play is another one…
.
The koolaid is getting real strong for a 6th round pick. I'm hopeful though.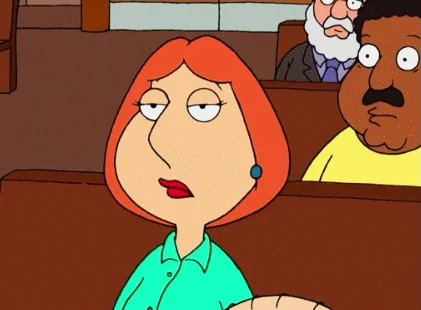 I just look at the depth of this draft's off ball LB class compared to last years. If Mal was in last years class I don't see him getting out of the 3rd round. I said well before the draft that a lot of quality LBs were gonna get pushed down which worked out fantastic for us.
There were 38 lb's taken in the 2020 draft and only 22 taken in 2021 so not sure that would have been the case. In any event just glad he's here.
Really only 22 taken, interesting. That means 10 teams didn't draft a single linebacker. The position sure has been devalued in the draft like Running backs.
And only 3 linebackers taken in the first 2 rounds.
Not really, LB is usually in the top 2 or 3 positions drafted.
Not this year, same as RB's. 22 of each position taken. Also only 3 RB's take in the first 2 rounds. Exactly the same as linebacker.
Is that seperating off ball linebacker and pass rushing linebacker?
Sheppard even went as far as to say that he used some of Rodriguez's film from rookie minicamp during OTAs this week to show both the young players and the veterans how these new linebacker positions should look in Detroit's reformed defense.
Whhaaaaaat? Sounds like M-Rod is LB1 already. LOL!
Cap can't be impressed with this.
And just to be clear that was actually meant to be 2022 compared to 2021 not 21 vs 20?
Also 38 "off ball" LBs taken in the draft doesn't sound right. That's around 5 per round.