#Lions announce the following transactions: Placed Jerry Jacobs, Romeo Okwara and Josh Paschal on Active/PUP Placed Jameson Williams and Natrez Patrick on Active/Non-Football Injury
#Lions announce the following roster moves: Placed FB Jason Cabinda on Active/PUP Placed S C.J. Moore on Active/Non-football injury Placed T Dan Skipper on Active/Non-football illness
4 PUPs - Romeo, Jacobs, Cabinda and Paschal
3 NFInjury's - Jamo, Patrick and CJ Moore
1 NFIllness - Skipper
From an injury standpoint, pretty happy where we are. Romeo, Jamo and Paschal are the only serious ones. Disappointed that Paschal reaggravated his hernia during rookie minicamp and that was after his surgery. Jamo and Romeo were expected. I doubt the others are very serious.
Good news though on Okudah and Mitchell.
I love what Dan says, people keep saying we're still a couple years away, but Dan's says we have the pieces to compete it's up to them now. I mean he just has this honesty , no bullshit thing to him. He just keeps growing on me.
One quick Lions observation from roster. Team lists Will Harris as a cornerback and Ifeatu Melifonwu as a safety.
WTH? So odd, to me?
"We've got the ammo to get it done" → NOW!


Love our coach. Truthfully, it was Love at first sight for me. He is EXACTLY what I want, and I firmly believe we have the best HC in the NFL.
Watch'n'See, fellas!
"I'm not gonna forget you Colton!"
Look at the difference between how Dan made that funny, vs Patricia's 'sit up straight'. Couldn't be two more different approaches.
that's been like that for awhile. My $0.02: OK let Harris try CB because he's just not a good safety. But I think Iffy could be a very good CB, now you're asking him to learn a new position. So, a little more guarded on that move. But, I'm sure my $0.02 is just that, while the staff has seen these cats and know what they can do. I do like that they're not afraid to try new spots for people.
He's proven over 3 seasons to be a horrible safety, just no instincts for the position. If this staff can turn him into even an average corner, I'd be seriously impressed. I doubt he makes the team to be honest.
i agree. all of a sudden CB looks really deep. I'm not sure we have that star (AO is the closest to that), but we have a ton of number two options in Okudah, Hughes, Jacobs, Price, Parker, Harris, Lucas.
Ifeatu is a chess piece. With his size (specifically his height/arm length/wingspan), and his speed he is the perfect guy to play certain matchups.
For example, you are playing the Falcons, Melifonwu has the body type to line up over Kyle Pitts . As an outside CB, Melifonwu wouldn't really be on him unless Pitts is out wide. My guess is his primary responsibility this year will be covering TE's in line or in the slot. He is also big enough to mix it up in run support.
Now I doubt he follows around many big bodied WRs as both Okudah and Amani have the size to matchup with those guys as well.
we have the roster to be competitive
find a way to "flip 5 or 6 games" and "we are right there (in the Playoff hunt)"
Straight for the horses mouth - Dan just said what a lot of people are thinking
Colton must be Colton Pouncey who took the Lions beat over at the Athletic from Chris Burke and Nick Baumgardner. They set a high bar for Colton, and I haven't seen much insight from Colton just yet. I hope that happens soon, or that Burke and Baumgardner don't fully disappear and chip in periodically. I subscribed to the Athletic specifically for the Lions coverage, though I've broadened my interests since then.
Peter King on Rich Eisen show yesterday. He reiterates that Detroit is his most intriguing team. The piece about Detroit starts at the 12:15 mark.
I think it's great that PK sees a lot of what we see.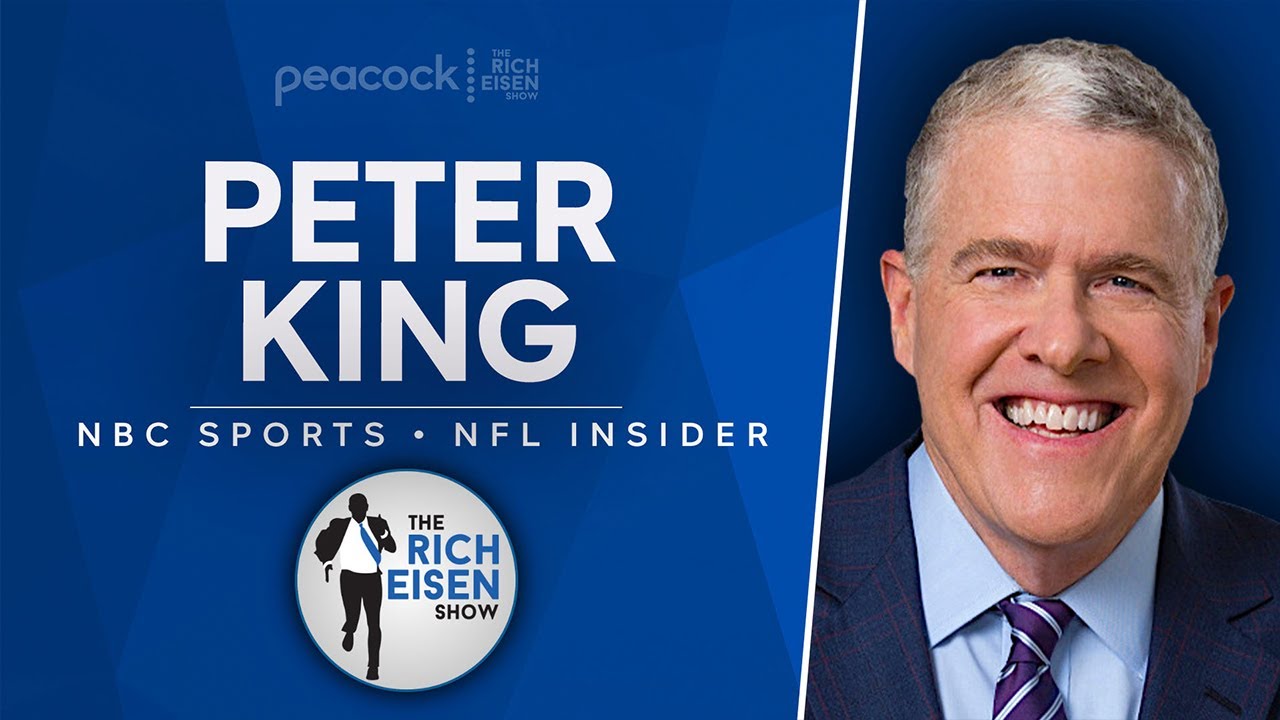 BTW the interview starts talking about Josh Allen…great stuff!
I like how he mentions JT Barrett as an impact already….
"Was that your alarm? You got up early!"
He handled that so well. He could've ignored it, called the guy out, but he made a joke. Immediately he made the guy part of the beat team by kind of busting his balls a bit but in a kind way. He knew he was new. And he welcomed him in.
He is the best coach we have ever had. This guy rocks. And he looks like he can still go out and play.
I hope more than I've ever hoped besides the wings winning in 97 this guy leads the Lions for the next 20 years. What an awesome dude.
Thanks, great info, rarely pay attention to the names of sportswriters (I should), but I definately have noticed fewer good Lions articles lately from the Athletic. I just attributed it to the time of year.
I hear you about certain matchups. I know he's a big guy, but at this stage, he may also be faster than Okudah. Before his injury, he played some good WR's very tough, and I was looking for a year two leap from him. I know people are pencilling in Okudah, I'm just a little skeptical still. An achilles for a CB is tough. I guess we'll see, I just think Iffy needs to get on the field.
Other teams - "If we could have flipped a couple of games it would have been an entirely different season. Playoffs and home field advantage were within reach."
The Lions - "If we could have flipped a half dozen games we would have been knocking on .500."
Did you see the clip with Dan doing up/downs with the defense?
How about Patricia?