Stuffed Corum. That's hard to do.
State has so many players back they look like a different team from the last few weeks.
Michigan got away with a trip.
Michigan State got away with a push-off. I guess any thing goes now.
No one outside of Ann Arbor thinks that was a push off.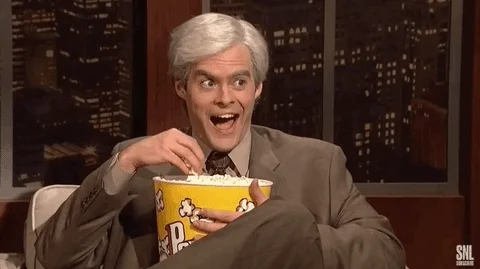 Wondered when UM would start the ground and pound.
Ohio State doesn't seem as good as the normal Ohio State teams we're used to. They really struggled against Penn State.
McCarthy could very well be the first QB off the board next year.
Michigan's offensive line gets away with holding like Green Bay's.
We're actually better than we usually are. This team blows 2017, 2018, and 2021 out of the water and it would be a close game with 2020. I don't think we had that good of a team in 2020 but we ended up making the national championship.
The game with 2016 would be close.
But 2012, 2013, 2014, 2015, and 2019 beat this team by 20.
(2012 was Urban's first year)
Certainly possible but will be a lot of competition as that looks like a strong QB class. I think they would have to take his training wheels off for him to have a chance at that.
It's Caleb Williams above everybody for next year at the moment.
I don't see MSU keeping up with UM. I think UM starts to dominate this game now, it took us a half to do it to PSU.
I guess i heard they haven't one called all year. Idk if thats true or not.
Could be. Sort of surprised it's this close. I'm more curious to see if State can look competent with so many starters back.
Why for dink and dunk passes.
I don't think an Urban Meyer OSU would have struggled against a PSU team that got smoked by UofM…but okay.