Iffy mini camp riser when in shorts & tshirt
Wait til the pads come on
Yeah I stop reading when I seen the first name, it's just click bate.
Derrick Barnes is listed as a riser, a lot of guys on here don't want to hear that one.
I'm thrilled to hear it… I want him to be good.
I have always wanted him to be a success…
he has impressive physical traits… and stops ball carriers quickly when he makes a hit. That has never been a concern.
If he can hold in coverage and consistently be in the right gap against the run… I'll be very happy!
We just have to see it more consistently…
Far from the truth, most if not all would love to see it.
Pretty sure everybody would love him to be a stud. The ones you think would like to see him fail are just trolls that try to rile you up. You should avoid the bait…unless you enjoy it.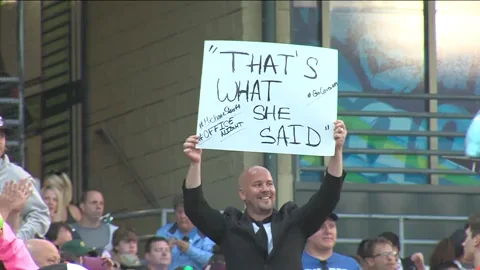 Your perceived slight now extends form Coach Dan into the fan base?
Bro → EVERY guy in here would love to see him turn into Von Miller.
ALL of us…ZERO exceptions.
You are sounding crazy at this point.
Love your loyalty SO much! Wish you were my uncle or neighbor or something. Super-admirable trait!
Iffy and Barnes are both huge wild cards. Very curious to see how both shake out
I would add Paschal to that list as well.
I think it's another year for those 3 as just versatile roster depth guys until guys like Romeo; Julian, Charles Harris, Will Harris, etc are off the roster before they contribute significantly.
A lot of guys on defense that could potentially help. Guys who barely played last year include Walker, Romeo, Charles Harris, Iffy, and even Paschal missed a lot of games. Those 5 dudes could potentially really help if they can get healthy and stay on the field. They don't even really need to be starters, but depth and rotational players are so important, especially on the D-line where teams loved to rotate 8-9 dudes, keeping everyone fresh. Barnes has managed to stay healthy, so if he's improving and coming on strong, great news!
Perhaps he ate some yeast
or had a little blue pill…
Everyone wants Barnes to do well. We just think you are blind to the reality of the situation to the point that you devised a conspiracy theory as a coping mechanism. Then you say you never said the word conspiracy, yet continue to explicitly define one as you explain your opinion of the situation.
Go Barnes! I sure am rooting for you. You are smart so keep studying. Hopefully you can get to the point where you react correctly to the play in front of you in an instinctual manner. Improve your reaction times!
I think the guy who is most overlooked in this equation of players who missed significant time is John Cominsky. Was he that much of a factor? Well, the team was 9-3 when he played so I don't know, maybe.
One thing is for certain: the Lions talent at edge rusher has risen so much that a good solid player is going to be among the cuts (if not traded).
He was the consensus #1 FA we wanted to retain here per the poll.
As you said can't over look 9-3 with him out there.
And I've mentioned this before, we drafted Paschal BEFORE we had Cominsky. It looks to me that Cominsky took his role/spot early and pushed that 2nd rounder into a backup role.
Cominsky is up there with Kerby & Rodrigo and soon to be Campbell as my favorites on defense.
One of the most underrated stories last year in the NFL was our complete turn around at edge. Hope we can say the same about DBs this year!
didn't buggs start approximately the same time too? He was instrumental in our turnaround as well.
Can't wait to see what cominsky can do with 2 hands this season.
Well, he "took" what was an open spot as Paschal was injured to start the season. This is why I wasn't in favor of taking any DE in any round, throw in Harris and Romeo coming back healthy I simply don't see where the fit would be.