That is going to age very very poorly.
Doesnt hit for remarkable power
Or average
Or steal bases.
Long injury history when young…
The counter is that MLB players get a smaller piece of the revenue pie than football or basketball, and new uber-rich owners are coming in throwing around buckets of cash. Also, the 13 year discount rate on 28m AAV is probably not terrible. Plus, the GM will be long gone. Its the AAV for luxury tax they care about.
Miggy's extension of 8 years at 28 AAV started at his age 33, so its apples and hand grenades to a degree, comparison wise.
Thats the only wise in this contract for CC however
Ohtani gonna get PAAAAAAIIIIID next year.
You known it's gonna be Dodgers, right
400m will be the 3rd highest bidder.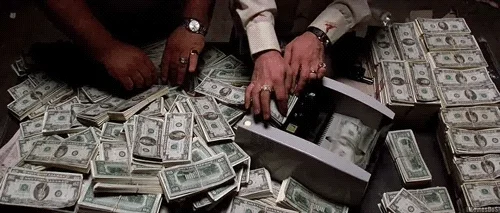 I'm not ashamed to say I would be hard signing that contract. Lol
Exactly right! He's never hit 30 homers, never had 100 RBI, and never batted .300 in a season…yet let's pay him 350 mill over 13 years. Oh and like you said, lots of injuries. I think the Giants have lost their minds with that deal. He's now under contract until he's 42 years old.
For sure, but teams should be very careful with Ohtani if they are smart, Ohtani's already had knee and arm surgery in his young career.
People haven't learned from Illitch's mistake in signing Cabrera to an 8 year contract, two years before his original contract expired, which didn't take effect until age 33.
Thought it was dumb then and time has proven it was a bad move.
Yea this offseason we have seen several 10 year deals. Judge got 9 years, Turner got 11, Correa 13 years. And most of these guys have already been in the league for 7-8 years. I mean what happens if a guy has a career ending injury!? Shit those are insane deals.
MLB deals are fully guaranteed. Thr luxury tax calculation is based off of a straight $/years number.
So, if the going price for a top 5 SS in his prime mid/late 20s is $330m, you get a bigger luxury tax cap# benefit by stretching it over 13 years than the 8 or 9 that represent his productive timespan.
9 years from now, maybe the landscape is different.
15% inflation?
Revenues doubled?
Chaneges in luxury tax rules? Contract rules?
Its all about making it fit now, worry later about later
Im glad we didnt sniff this, but we aren't doing nothing at all. Pretty sad
I would have liked to at least have seen a run at Haniger or Jesse Winker, I hear ya
Paredes would look pretty good for 3b right about now…
Try and swap Meadows and a pen arm for Luis Urias?
Something…sheesh. Boyd isnok and I likenwhat we got for JJ, but gotta shake up the lineup a little.
Meadows Green Carpenter Baddoo needs another hitter. RH.
Need a 3b. Rest of the INF looks set, at least from a standpoint of probably wont change… C Haas/Rogers is fine.
sounds like they are going to give the kid they aquired from Atlanta a shot at 3rd.
Probably not out of the gate…but who knows.
Brian Anderson will be a cheap stopgap, Drury and Profar will get more and 2 or 3 years…
Take a shot on Drury?
Still rather have Winker. Fits Harris' style.
Urias deal I like…Mikwaukee probably not pushing to get rid if him though…Adames, Hiura Turang Brousseau-Toro could run the 2b-Ss- 3b for them though.
Maybe Soto for.Urias? They really need a LH RP
Giants fan here. Wanted to break some shit when I saw that deal. Just awful.
As a Jays fan, I'd be careful with Drury, he had a career year last year, but he was terrible with the Jays in 2019 and 2020. I couldn't wait to get rid of him.
I know, he could very much be iron pyrite…
Brian Anderson is mica…
Not a lot of strong options
Paredes showed some power 20 HRs, but he batted .205–not even Dave Kingman level.
I wouldn't mind Anderson a bit. It's obviously another rebuild so I don't have a preference though. I still don't understand the Boyd deal. He will start 2 games before he is on the IL again. They need some bats, I think they are waiting for the big dominoes to fall before they look for guys on the cheap like Longoria or someone like that.
Its becoming more of a joke then pistons and redwings combine. Theres a way to contend without spending that type of money. Just brutal