But he's not really going to play safety, is he? Free safety is Kerby Joseph's best position.
I LOVE this acquisition. Hope he somehow sticks around after this season.
I keep seeing national media say sutton and cjgj were signed to play nickel… well someone is wrong, i lean toward the idea that cjgj will be nickel if walker proves healthy and sutton will be outside.
If he does, it'll be for another 5 years, and a bus load of money. Unless he sucks… then he might stick around another season cause the "coaches see a way to get him back on track."
But now AG can get very creative in disguising coverages presnap. Gardner-Johnson can line up as a nickel or as a safety, and just because he's lined up in a spot presnap doesn't mean much, because his responsibility may change once the ball is snapped. Gardner-Johnson should really help with the chess match.
When we get into 3rd downs and longs, I expect to see packages with 6 DB's on the field and only 1 linebacker. That way you get Branch on the field too who can really tackle.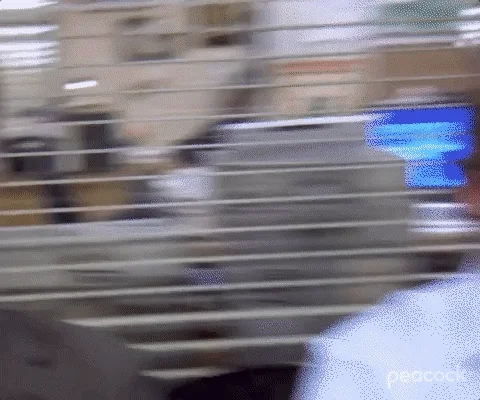 6 DB packages! lol gonna keep Hooker busy on scout team!
So the other team will think we are in dime, but we are actually in base nickel?
I was thinking about it. If they paid brockers that much for simply his cultural impact maybe they'd be willing to pay CJ for his
If he plays well and wants to stay i bet both parties find a way to make it work. It doesn't make any sense that he's here in the first place honestly.
The difference being CJ in his prime, Brockers was over the hill. If CJ plays really well, I'd sign him. You could also franchise tag him for another year or potentially tag and trade. The franchise tag for a safety aint too bad, under 15 mill in 2023.
A Rubik's cube of defensive alignments. I am so focused on this and think its damn scary. Please, do not disappoint me.
Speaking of the Rubik's cube, I saw some dude broke the world record the other day. Took him 3.13 seconds! How the ■■■■ is that even possible!?
Hahahaha! I love it. Make sure he sees that article
He allegedly turned down a 3 year - 24 million deal from the Eagles because he thought he could get more. Glad we got him. After having 6 INT's last year it is pretty surprising he didn't get a long term contract with some team.
they make Playgirl magazines for that whodafuc knows I don't swing that way and never saw one, kind of like spotting a bigfoot.
This is what CJGJ's agent tweeted about the supposed deal. They have since deleted the tweet (probably to not offend Philly as they have other clients).
Perception Vs Reality….1 Year Real vs 3 Year Fake….which sounds better to you 1. One-year deal = $8m 2. 3 yr deal = $24m max with 17m+ in yr 3 Which one you taking?
CJGJ's deal is $6.5M fully guaranteed plus $1.5M in incentives
375,000 - 70% Playing time and top 16 defense
375,000 - 80% Playing time and top 16 defense
375,000 - 3 Interceptions and top 16 defense
375,000 - 5 Interceptions and top 16 defense
The "Up To" in the 3yr deal is hard to know what exactly it means, but even without it, the shorter contract here in Detroit is definitely better than the 3yr contract that Philly offered.
Yes and no.
I suspect he will fill in for Walker until Walker is 100% ready. Once Walker is 100% back then I suspect his role will be more of a Slot CB and Hole MOD defender.
The Lions run a lot of 2 high but we also run a fair amount of cover 3 and in cover 3 I suspect he's a safety playing the Hole defender spot.