Thanks for posting, bro. I hate the European games, and when our guys play at 9 am. it hurts home field advantage for one team every time.
I love this time of year! I also love the slow drip of games we get released during the lead up to the full unveil. Looking at our home opponents it looks like we are probably going to get the Vikings again on Thanksgiving. I will throw my dark horse opponent as being the Dolphins. The Jags have never played on Thanksgiving so that would be the perfect opponent. But they don't let us play "bad" teams on T-Day unless they just happen to suck that year.
I hope it's the Bears, beating them on Thanksgiving is a payback we need.
I think we are due for an AFC team. It used to work that way AFC one year, NFC the next. Not sure if it still does. If that is true it will be Buff, Miami or Jacksonville.
Opening week should be lions vs jags.
Thanksgiving game either bears or Minnesota.
A Black Friday game sounds interesting.
Good for the NFL…get your money.
But can this guy Jeff Bezos get the F*#K out of my life! When does this dude stop!?
I see 14 Amazon trucks come down my street every day going to 2 houses MULTIPLE TIMES!
How bout a video camera on every house?! RING doorbell
How bout the food that goes in my belly?! Whole foods
What about the kids?! I (Bezos) control %91 of the eyeballs that watch the enormously huge video game streaming across the entire world. Billions of views! TWITCH (…use your Amazon Prime to subscribe!)
How about buying the Washington post and tripling the viewership subscriptions online to (3 million people).
You want to take a break from the "daily grind" and enjoy some entertainment watching an NFL football game? How bout you use your AMAZON PRIME to enjoy this NFL game?
If the planet falls to pieces and Armageddon begins…you can use your AMAZON PRIME to sign up with Blue Origin and leave all the troubles behind.
…and don't forget the Rocket ride will also include movies streamed to you through your AMAZON PRIME account.
Destination…planet Bezolagos
That's how they used to do it. The modern TV deals are alot more flexible than what we knew years ago. They were having trouble filling out inventory week to week with the old system, so they now allow "cross flexing" of some games. Thanksgiving is one of them. In 2014 we should have played an AFC team, but they gave us the Bears instead. We actually played an NFC team 7 times in a row around that time, with the Texans in 2020 breaking the streak.
What I hate is they love giving the Cowboys a team like the Jags. But they don't like giving us those kinds of opponents. They give us teams that are already good, or look like they are going to be good that year.
Last weekend I came home from the gym and there was an Amazon truck in my driveway. I told the driver "you must be mistaken, I didn't order anything." He said "at 7pm tonight you are going to order this after clicking on a pop up ad. Have a nice day sir."
Man, that touches on a very real and very deep subject. Hilarious, but not, you know?
As long as he doesn't f*ck with my Social Security.
So good to develop the mindset and culture. We're gonna get some momentum from this. I truly believe this squad and coach could win 6-8 games, even with Blough and/or Boyle.
Unfortunately this can have the side effect of inflating Goff's capabilities and hindering our draft pick. But after a successful season on hard knocks I think a winning season would really set us up nicely as an organization moving forward.
Here's to hoping Goff can hold it down for 2 more years. If the Vikings could stick with cousins and the 49ers can stick with garrapalo. We can stick with Goff for now.
Boyle maybe. Idk about blough
This is a weird way of looking at "surrounding the QB with talent and weapons." Holy smokes.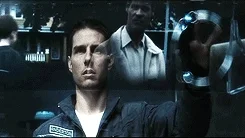 Amazon Prime Time Department
I wasn't referring to the surround Goff with talent. I was specifically referring to the easiest schedule we've had in years. Pretty hecking convenient after having such tough schedule before.
Butt the schedule is mostly predetermined now isn't it? Just the where and when in question.
You plays your division twice. You play the other divisions on a preset rotation schedule. The extra/17th game is against a team from a predetermined division, team is based upon where each finished the season prior.
Are there that many games that the league just sets from an open list anymore?
None of the games are set from an open slot. Every single game is determined by seasons end, as you said.