So, do we have a chance in this game
Happy Thanksgiving Denizens!
How sweet would this Turkey Day be to start it off with a Lions win and end it with a Vikings loss!
Ford Field should be absolutely rockin' today.
Keep it close into the 2nd Half and anything is possible.
With the way the Bills have struggled the last 3 weeks we should be able to make a game of it.
Let's get this win though! GO LIONS!
Happy thanksgiving everyone!!!
Go Lions! Happy Thanksgiving
Happy Thanksgiving from Thailand!!!​
Predictions:
Jamal Williams has 65+ yards rushing and another rushing TD.

DeAndre Swift has 25+ yards rushing and a TD either rushing or receiving

Defense has or creates 2 turnovers.

Badgley has 2 FGs with no misses.

The Turkey will taste good.
Happy Thanksgiving! If I could trade turkey dinner for Gai Yang, I'd do it in a heartbeat!
Happy Thanksgiving to you all
Happy Thanksgiving!
We have a chance but we will need every break possible with the Lions injuries and playing one of the upper tier teams in the league.
GMFB with a ton of Lions/Bills content this am.
Going to be a big day for Swift, he's due
Happy Thanksgiving everybody!!! Y'all rock. I hope everyone has an awesome day and I hope the turkey is that much tastier after around 330p ET today…
GO LIONS!!!
I see we will be wearing our all grey pajamas today lol.
Sure would have preferred our Throwbacks instead but a win is a win regardless of uniform.
Oh dear… let's hope for a uniform change next year and also to never see the all grays again. They really do look like pajamas
I wish they would wear the throwbacks on T-Day.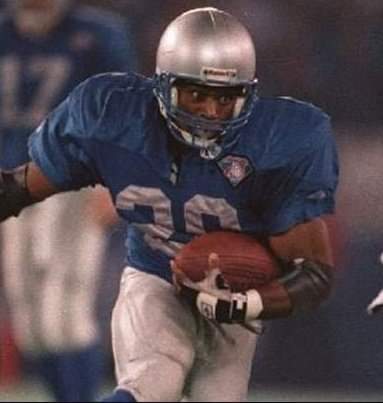 Happy Thanksgiving guys , who's getting the turkey leg ?