Wow… a team with WR issues…
.
I remember there were a lot of fans who were hoping he'd be there for the Lions at No. 10 overall or thought we should mortgage the future and trade up for him. Instead, Mayhew took Eric Ebron instead of Aaron Donald and the rest is history.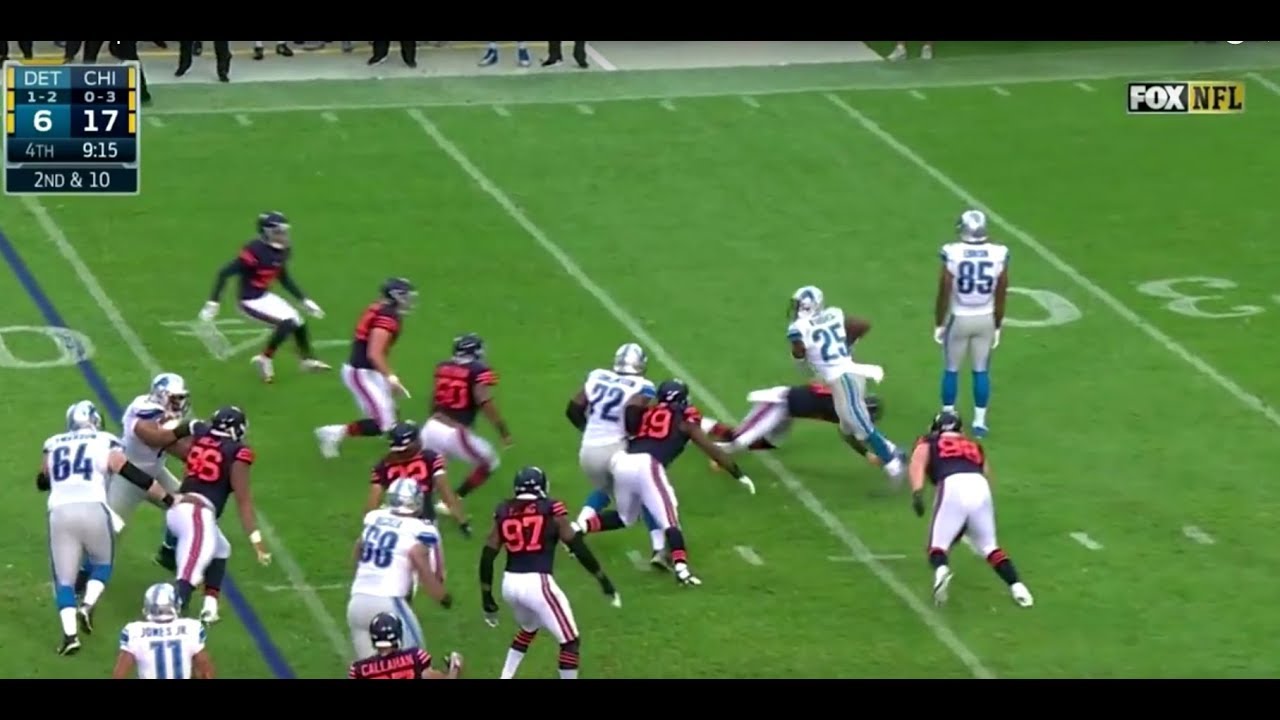 Ah, good times. Such effort by E-Drop.
Watkins has always had talent, but the guy misses so many games, always hurt
From what I read, this was expected. They don't have issues. They have a young receiving core and want to see them on the field together (Doubbs and Watson).
Watson in particular, is really looking good recently, I hate it so much!
It's a smart move. Better to develop your young talent than give reps to an aging vet that doesn't give you much return and possibly doesn't care.
Mayhew drafting Ebron is one of the great mysteries of Lions History. What could have been with just about any other choice…Lewan, Donald, Beckham Jr., even Zack Martin would have helped that 2014 playoff team.
What made it even worse was as soon as he left he had a career season with 13 TD's, I think he scored more TD's in one season with the Colts than he did with the Lions in all the years combined.
We should just stay away from drafting TEs. We are terrible at it. We haven't drafted a good TE in decades. Hock is OKAY but he was overdrafted. Same with Pettingzoo. I remember half the board wanting George Kittle in 2017 in the later rounds and Quinn inexplicably drafted Michael Roberts and gifted him to the 49ers.
I think you gotta be nuts to even consider a TE in the 1st round, we did it 3 times in less than 12 years. Twice in the top 10. Unreal
I wouldn't even consider a TE until around round 3.
Let me just say this…I feel better about Brad Holmes and Dan Campbell (the TE himself) drafting a TE than I do about prior GMs.
The bigger issue seems to be that everybody thinks TE is a safe position to draft when first round TEs seem to bust out a lot. I wonder what the stats say on this.
I mean how did evaluators screw up that badly on Hock? The seemed to replace elite skills with all around game and didn't consider that maybe his all around game was just average blocking and WRing.
I put him in the very talented turd column. There is a reason he doesn't stick anywhere. His grit is very low and so teams try hoping they can get more out of him and when he doesn't deliver they let him walk and he does.
I'd be very surprised if Holmes had any interest as he doesn't fit the mold. Raymond with half the talent is 4x the player.
Obvious to most here, even before that draft.
To many teams chase a TE they think of like Gronk of the 3 TE in todays games. 3 or 4 out of 31 teams think about the odds. Just keep looking at late rd TEs an keep bring in FA TEs to see how they fit Lion system. I say no to a TE in early rds an I say no to a Safety early also.
Yes there are good one but not many top tier in league.
It seems to me after Pats had the run of wins using two TEs teams have been trying to repeat idea. It is a copy cat league like is said.
On D IMO is DT's to control the middle an Edge studs to pressure the QB an make him rush. Then CB's who can cover an tackle.
The rest of your players can be just average. Thats why teams pick up old LBs for couple years an many are drafted late.
We need to resign Buggs an draft or sign a FA to give us 3 solid DTs we should add another big DE .
resign Commish . Sammy likely wanted to be released he is playing to win or just get a check an once GB at point of not winning he risk injury . He may not have asked but he was asked if it would bother him . That just guess but play young WRs an let him remain healthy.
Agree @coyote12 ……
and I'll add the the reason that TEs, off ball LBs, safeties, and even RBs should be drafted later in the draft… is because it is MUCH easier to find players with the physical attributes needed to succeed at those positions.
There are a LOT MORE guys that are around 6'0" tall and weigh 190 to 225 pounds…. than there are really athletic guys that are 6'3" or taller and 260+ pounds. The more athletic and physically superior big guys… the better!
A TE that runs a 4.4…… doesn't mater for 99% of his routes.
Most of the routes TEs run have more to do with finding the holes in a zone and giving the QB a good target.
Safety and LB play relies more on recognizing the play, reading the blocking keys, and reading routes than it relies on pure speed.
CBs have a higher value than safeties because they do need top speed…. and also need top notch agilty and fluid hips to excel.
We saw what it means in the other 1% of their routes yesterday. I wonder what Wright's top speed was on his game-saving TD. He might not start quickly, but his built-up speed impressed me and a couple Jets.
Now return to the point of the thread, please…
The talent was definitely there. As fans we couldn't have seen him being an alcoholic who didn't take his career seriously.

I would bet a decent amount of coin that his top speed was higher than Hock ever recorded.
The previous regimes were terrible at it.
We can't hang that on Holmes.