This idea came up in a different thread. Not sure how far I will go with it but it interests me.
Every position will have a slightly different peak age. A 30 year old quarterback is not nearly as old as a 30 year old running back. Further though, every player is different. Some running backs play are effective into their 30s. Some quarterbacks have high peaks and short arcs.
There are surprisingly few resources online (that I can find) that informs this question.
So I thought I would take a little stab.
Easiest to do is to look at positions that rely on counting stats, and thanks to fantasy this has been done. Here's a graph for WR: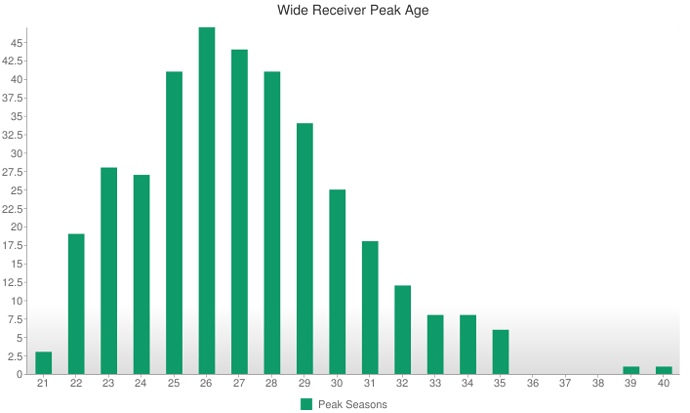 Running back: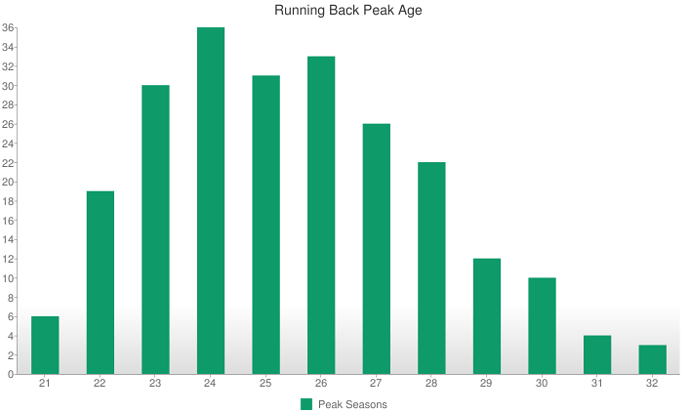 Tight End: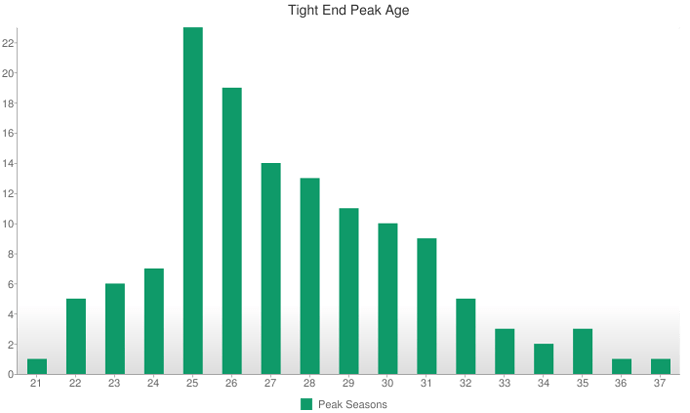 These graphs are all from https://apexfantasyleagues.com/