Alim McNeil #4 on his list!
Wow !! That would be awesome !!
Sorry, but who's Pete. Don't recognize the name.
One of the hosts of Good Morning Football on NFL Network. Also covers the draft and is something of a league insider.
His breakout prediction players have been pretty spot on in the past.
Please lord!! If Alim breaks out that would change everything for this defense. We are desperate for a force in the middle of the defense. We got some edge rushers, but DT remains a real question mark.
You would think that he would learn how to correctly pronounce Alim's name, when he decided that he deserved to be on his list.
Obviously… I hope he breaks out and it helps the team… but I also want him to crush it to ease the pain of the members here who lost their minds that the Lions drafted 2 DTs in consecutive rounds last year.
#f*ck-your-mock-draft-shopping-list
Is this what he meant?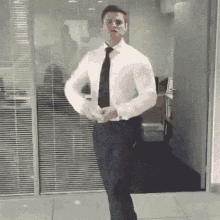 Peter and Kyle Brandt are both fairly pro Lion. I think Nate made sure of that before he left
Alim will be our next Jerry Ball. Book it!
I'm still surprised we didn't claim Watts.
Haven't been able to watch since AT&T dropped NFL network.
I dropped Dish Network when they did that, I need my NFL Network. Now I get it through Fubo.
I also want McNeil to become a star just so I can laugh at philly. I wonder if they'd have drafted Davis this year if we hadn't taken McNeil right in front of them last year?
This topic was automatically closed 240 days after the last reply. New replies are no longer allowed.