There have been a few teams that have caught my wye for having deep position groups, which might result in a decent player getting cut when the 53-man roster is due.
The Bills seem to have a hot battle at CB, and the Patriots have at least 7 WRs that I think could be on a NFL roster.
The Steelers may also have too many WRs to keep.
Steven Sims might be their KR/PR… so that might make a tough decision at final cuts…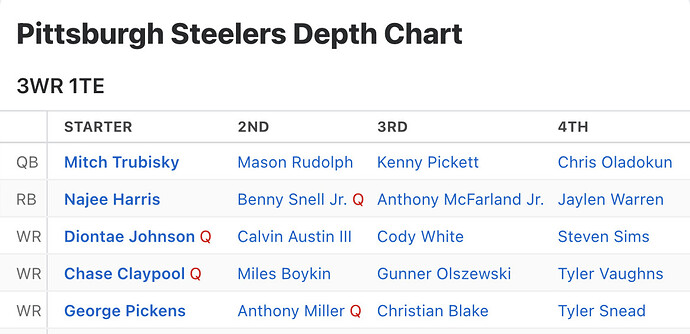 Curious to see if anyone else has noticed an interesting camp battle that could result in a surprising cut soon.