(Although it would've been a more compelling trade if he could play defense, too)
Jameson still hasn't played. You'll see why we made the right decision soon.
He's also a lot cheaper, so we can spend money on defense.
Deebo is a force of nature
Please do
Get that guy the hell out of our division
We definitely don't need Deebo unless he wants to plays defense.
Can he play defense?
We dont need Deebo, we have Barnes
That was one of the greatest TD catches and runs I've ever seen. He's a total stud.
Also every time I see the Rams on offense I feel like I'm watching the pre Campbell Lions and am having flashbacks.
That's the kind of play you see in slo-mo on NFL films a'la Jim Brown or Barry
A Brandon Powell sighting as well.
Well, offense isn't the problem with the Lions. Just sayin'.
Give me Roquan instead if we're spending draft picks.
Love, love, love Deebo though.
Still, he'd look pretty good on the Lions right now with peanut brittle body Swift out again
So frustrating to watch the Niners mix up their rushes and get to the QB repeatedly while the Lions do zero blitz and can't get close.
Watching this Niners defense is making me envious. The front four bring it and the DC does a great job of mixing up pressure and dropping in coverage. So far Stafford has been stymied and dropped twice before the end of the half
Agreed
and guess what they have what we are missing
A true Offball linebacker, who can be brought in for Blitz
(Fred Warner)
Niners D is on a different planet, they've allowed 37 points through 3 games, that's a single game for us.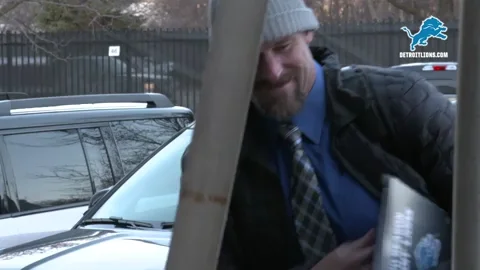 My favorite player in the whole NFL by a mile