Crazy tough ….
Who is our backup?
Glasgow is the back up center unfortunately… hopefully his terrible play at C last year was due to him coming off injury
Ugh. Jonah can also play center.
You kinda knew something was going on with him if you watched him closely in the ProBowl games.
Piersbacher most likely
and also we got a kid to look out for UDFA reminds me of Evan Brown
Brad Cecil S. Florida C/G
My trust is still in Leadership as you know they've known for a while about this and have to have a plan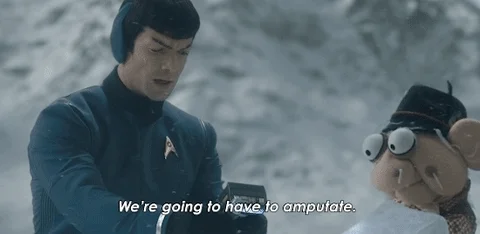 I remember when turf toe ended David Sloan's career here
@DeadDog you are correct. This is DEFINITELY something BH and DC would have known about before. Chronic condition. Nothing acute here. If they felt he wouldn't play they would have prioritized it in the draft. Centers were definitely available who would have been serviceable. Available free agents/TC cuts must have been comparable to what they thought they would see in the draft.
None of this is new informatiom, Rags barely practiced last year, he played in constant pain all season. He watched the majority of practices and gutted it out every sunday and still made the pro bowl. He talked at length about how frustrating it was in his end of year presser.
That's why the GG signing was so important, who was much better at center than guard for the Broncos. Jonah has also been taking reps at center in the past.
If I'm MC/DC I'd give Ragnow most of training camp off, save those reps for when they matter. . Get the backups a ton of reps at center in preseason because we might need them.
Unfortunately, it looks like Rags is not going to have a long career, this will be year 3 of dealing with the same injury.
Dude is a beast no doubt… but I hate to think this shortens his long term career… I hope I'm wrong… but that might be another reason the signed glasgow, I'm sure it is.
I just hope the guy can walk when he retires.
Not that I'm suggesting this, but didn't Steelers RB Rocky Bleier play minus a toe from Vietnam.
Just wondering why more can't be done to help it heal. ??
Ronnie Lott approves of this message!
@Phunnypharm will absolutely answer this better than I will but if I had to guess, there's so much scar tissue build up there's no surgery to be done without transplanting new tissue into his toe, because there's nothing to work with?
If the injury happened twice and the second time after a surgical procedure there might just not be anything left to repair and heal besides bone.
Only me surmising I don't know a ton about that kind of injury.
Lol just cut it off! I go needs a big toe anyway???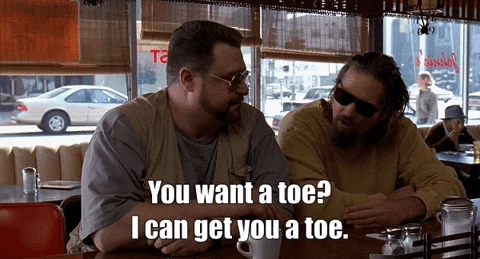 Laugh as you may, but Stenberg has played there. About Ragnow, fully acknowledge that we cannot have nice things.
None for me, thanks.
Not saying you're not handsome…just saying no thanks. I prefer the ladies!
It's hard to speculate what exactly has happened because they have been pretty tight lipped about it.
The story did say he tore the plantar plate 2 times…
and since the plantar plate is a ligamentous tissue…
it makes sense that there isn't enough tissue left (ligaments do not regenerate on their own).
I am a bit surprised to read that there isn't a known procedure to use ligament grafting (in a similar manner as ACL or Tommy John surgeries)…. but maybe it is rare to have a 2nd plantar plate tear.
If Ragnow cuts his toe off to help us win the super bowl, I'm gonna break my don't buy jerseys rule because the players change teams so fast.
I'd wear a Ragnow toe less jersey until the day I die.
Like do you really need 10 toes, let's go!!!