Arguably, one of the greatest Ram players of all-time. This is a total embarrassment.
As a life long Rams fan I still consider ED in my personal top 3 RBs I've ever seen (the other two are OJ and Earl Campbell) we all have opinions
That being said, ED sorta left on bad terms, I lived through it, now he makes amends 30 years later, my point is, he was your typical me first player and the Rams traded him to Indy
Not a company man while in his prime, so I'm going to push back on the "embarrassment" angle
Was that before the Rams traded LA for Indy too ?
Indy?
Lol, c'mon man
I have zero desire to school you on Rams history, however Georgia Frontiere never had any business owning an NFL team and I'd prefer to leave it at that
Trust me, we know that feeling.
It's an embarrassment . . . a complete embarrassment.
St. Louis Indianapolis
Dickerson being me first with Georgia is part of Rams history like Stafford being me first after 12 years with Fords.
Rams with the better ownership couldn't survive in St Louis so bolted back to LA ? Can't judge a player for being me first without acknowledging teams and ownership set selfish precedent.
The fact that you pointed out Indy and not STL indicates you don't know Jack Soup what you're talking about on this topic, that being said if you feel the need to escalate here, then please look up why the Rams moved to STL, it was most disgusting on so many levels
You may wanna just cut your losses here Billy
I think Billy's confused and was thinking of this trade, which resulted in Faulk to the Rams and James to the Colts at No 4 overall:
I was kidding saying Indy = St. Louis
Both Mid areas that I thought were somewhat associated. St. Louis st Paul? I dunno geography wasn't my strong suit.
I was referencing the idea Dickerson was any more selfish than the Rams who have moved twice now n their fans chasing money.
I actually forgot that one happened.
I was only kidding where both Rams and Dickerson headed to Midwest area
@DreajFoge
Have y'all seen the terry Bradshaw documentary ? He really lets s
Known some interesting insight on being a player … makes me think of guys like Calvin Stafford Dickerson etc maybe now Burrow when you think of what Carson Palmer said …
The player ends up on a franchise
Not they've been fans of that franchise.
Anyways I know that's pretty sideways from topic
Looks like the Rams don't really care about ex great players for their Franchise
Seems, like most American companies have this attitude toward their employees, customers, and I dare say Americans, in general.
The Rams probably thought the goggles would help him view the game well from afar.
Dickerson is still pissed about the pay cut he took when he left SMU and got drafted by the Rams.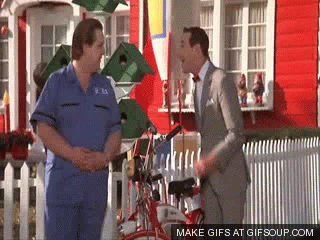 It will be blamed on some intern.
Who didn't know who he was. Or clicked the wrong box when selecting the ticket(s).
It's a stupid issue to create for yourself. Just fix it and move on.
You don't put a legend in nosebleed-ever, it's a slap in the face and I wouldn't blame him if he is angry !
Thank them for the tickets, sell them, set up a spot in the parking lot to watch the game on tv and sign autographs.