It's. About. ■■■■■■■. Time.
Kinda proves ESPN has never actually watched a Lions game. They are just now seeing that reffing is inept?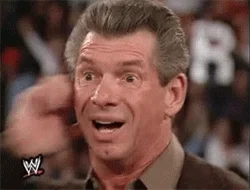 Being Don Marios nephew is not a qualification!
Even news outlets are getting on the action regarding the officials. Change is longer over due in my opinion. This game wasn't incompetence, it was intentional. No way professional officials are that oblivious to such obvious calls. Sometimes you got to call a spade a spade regardless of how much you want the latter to be true.
refs need to get called out, that way if A official gets called too much…he's gone.
This all comes from the commissioners office as a directive on how to call the penalty's. .
Refs need to be fined for wrong calls. Or 3 strikes and you're out.
This is what drives me batty.
The Rams v Chickens game was not officiated well, no doubt. I don't see how it was egregiously worse than other hose jobs we've seen in the past, though.
It was worse bc of stakes.
Refs should not be allowed to work their home teams games