Is that better than measurables?
He doesn't need to truck when he can tuck.
YES THIS! I was thinking this is either dermoby on youtube, or the guy that keeps accusing me of pumping mcvay on the ramsrule board and has been banned twice.
P.S. I use the same handle on both boards so anyone can feel free to search my history.
Like, huh? This is ridiculous. It's embarrassing. Its okay to like Goff, and support him. I may not put Goff on that high level yet, but I like him too. But this is like… huh?
The problem with all of these arguments, is that some people aren't being truthful. I'm just being real about it all, and that seems to hit nerves. I've praised Goff a million times, but he needs to show me he can be the QB the last 8 games for an entire season before I can label him elite, or even great. I am happy with him, and have high hopes for him, but I'm not completely sold yet. Based on a 100 different reasons, I have a right to my opinion, my opinions are reasonable, and valid, and no one should be coming at me for it. It's not fair, and it's not cool.
You are extremely biased. Stats are misleading, and do not tell the whole story. You are manipulating stats to support your argument.
Goff had 7 INT's, and 4 fumbles his first 9 games. That's good according to you. He had only 3 games were he threw for 300 yards or more. Like I said, Goff was either bad, or average at best.
This is what you do. You show certain stats then just leave it at that. And now, the excuses will come to defend Goff. But it's all extremely bias. Because you don't give those same excuses for other QB's. You also like to show articles saying how good Goff is. Don't make me show you articles on what was said about Goff.
Please, don't even try with 2021. You actually tried to say he was good.
If you're going to show bad stats, and talk about how Allen, and whoever fumbles, or throws INT's well talk, and show Goff's bad stuff too. like how he throws the ball away on 4th down. Twice!
I support Goff. I like Goff. He has gotten so much better. I love his chemistry with BJ, and the team. But BE REAL
Hi folks, today Id like to talk to you about a problem that is all too common on message boards across America. Do you or a loved one suffer from Broken Record Syndrome? Have you found yourself confusing fact and opinion? Is logic becoming more meaningless to you as you cling to your opinions? Do you repeat yourself endlessly to convince yourself that what you are saying is persuasive?
Have you found yourself creating multiple handles to make it appear as if anyone else in the world would share your poor writing and uncreative takes?
If this sounds familiar I encourage you to call now. It's as easy as picking up the phone, extending your middle finger and dialing 1-800-FOR-GOFF. The first step is knowing you need help. And one call can help change your life
In the 4 days since you joined? That's impressive. Now granted you might not be talking about just on this site, but let's consider that Goff is only 28 and change so praising Goff 90 times a day since the day he was born seems really weird. Have you considered therapy?
Goff is basically Carr, he has a weak arm, he can't carry a team on his shoulders, he needs everything perfect, he is a poor leader, he doesn't step up in the pocket, his success was due to McVey and Johnson, he wasn't elite for some games this past year, he threw away the ball on fourth down, he has no pocket presence, he's not mobile, but I like him, I've praised him a million times, I'm happy we have him but we need to draft a rookie to replace him who will be Mahomes
Can you imagine how much it must suck being Mahomes? Every year there are a couple new Mahomes showing up in the draft, just imagine all the identity theft.
Hey buddy this is an argument you will never win even though i agree with your points 100 percent. It just feels like a cap sotuation talking about barnes…lol …its at the point now where he wont stop no matter how right you are
Like i cant pin point it but this sounds like the same stuff…almost exactly to be honest …was removed for intentionally trolling
Who will potentially be the better NFC QB's than Goff next season, besides Hurts and maybe Stafford if he's healthy? Rodgers? Imo, he's fading fast. Point is, Goff could very well end up being the best QB in the NFC next season if this offense progresses.
Karl…KARL…feeling okay today?
I check back on this topic after a few days, and it's full of insults, accusations, and lies. I never said half the things your twisted minds are telling you. I didn't know this place was the church of Goff. Jared Goff is king, and can do no wrong I guess. I'm very happy with Goff's improved play. He's earned his starting job. But he has a lot of flaws, and everything I said about him are facts. I'm sorry the truth hurts this bad. Do you guys cry about it? Maybe you should all grow up?
What a bunch of ■■■■■■■ assholes.
Well, I guess I'm outta here. Bullying, and slander isn't fun.
I chuckled.
Joined in Jan stirs it up and leaves, well, until he's back.
Just another day in the Den.
And tomorrow wait for the 'new' poster.
'Hi everyone, my name is toaster_bunny. I just found this forum and it looks fun. What do you think about Goff? I think he is just OK. He has a weak arm and looked good for part of last season but needs to show more. I'm happy we have him but he needs everything to be perfect and……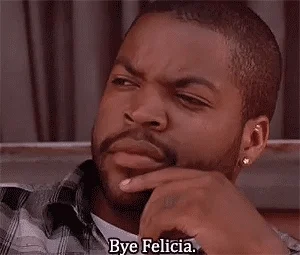 I think he was referring to his previous username's on this site.