Curious if there is a camp battle or if he is the guy.
"Late round draft pick" trade.
I guess? What ever to me.
I personally liked him the most out of all the kickers last year
Question then becomes whose getting cut?
Hey! Everyone can quit bitching!
In all seriousness I hope it's a conditional pick that doesn't transfer at all if he doesn't make the team.
I mean, we traded for Trinity Benson too…
A conditional 7th in 2026
So…
Maybe one of those deals where we swap 7th rounders with them when we have one higher than theirs? Can't see Holmes giving up much draft capital for a kicker when they have a decent one in house.
But at least he realizes his own mistake and is owning it.
well, aint this a kick in the butt
True. And given that it's conditional that may allow us to cut him without compensation.
Edit: whoops missed @HSVLion posting that
I just hope there is a clear winner in camp. Another training camp and pre-season of Patterson looking better than Badgley and losing out to him like he did with Seibert and then having Badgley struggle, I think The Den will be flipping over couches and rioting.
This tells me that Holmes learned his lesson and isn't messing around with that position anymore.
This franchise believes they can win this year.
I like Patterson inside 48-50 yards.
So what does Patterson bring that's an improvement over Badgley?
So, who did we let go? Badgley or a camp battle is forthcoming? The masses ponder…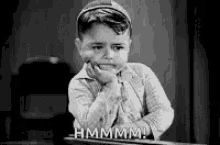 Great! Never should have cut him in the first place.
Who? I really should try keep up…
He was an undrafted free agent this year. Lions had 12 WR under contract, so no surprise they're letting one go. Though, he was one of the UDFA with X position upside, so looks like we're looking at a Antoine Green vs. Chase Cota battle for X depth now.
he wasn't even the best UDFA signed…
so you didn't "miss" anything there…