| DETROIT | OTA Offseason Workouts: | May 24-26, June 1-3, June 13-16 |
| --- | --- | --- |
| | Mandatory Minicamp: | June 7-9 |
| | Rookie Minicamp: | May 13-15 |
Once 4 spots that empty are filled then will require a release to keep more. Right now 12 spots the 8 draft picks don't count till signed.
So we can keep more than 4 around an some are try outs an they don't count. After rookie camp we will see few let go . The 4 that got the big signing money will stay around.
Thats the 2 OLman an the TE an the RB all collected a lot of extra cash.
I can't recall which of these are open to the public. Any of you guys know by any chance?
Draft picks count against the 90 man roster when drafted.
The only thing not counting right now are the rookie tryouts, of which 10 have been documented.
Here's the full roster (as I've been able to track it). The players with two asterisks are the camp invites.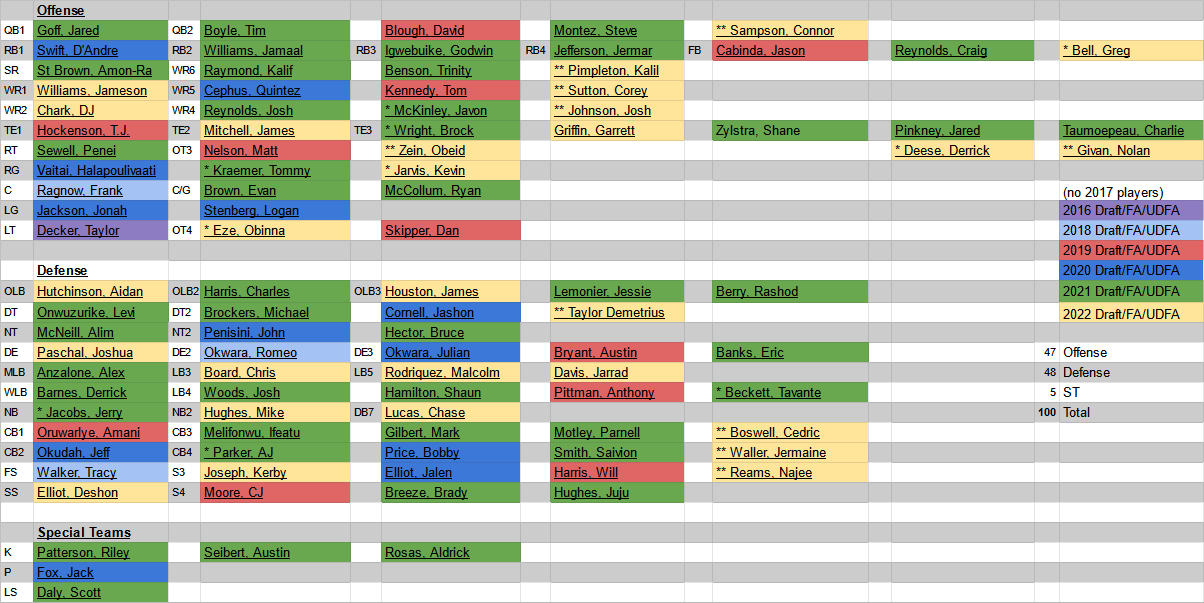 This topic was automatically closed 240 days after the last reply. New replies are no longer allowed.