Russ Wilson won NFL's Man of the Year in 2020…
but reports have surfaced that his charity has an unusually low payout of revenue to the intended recipients… but high levels of compensation to the "employees " of the charity.
1 of the employees of the charity also works for Russ and Ciara for their personal business matters.
.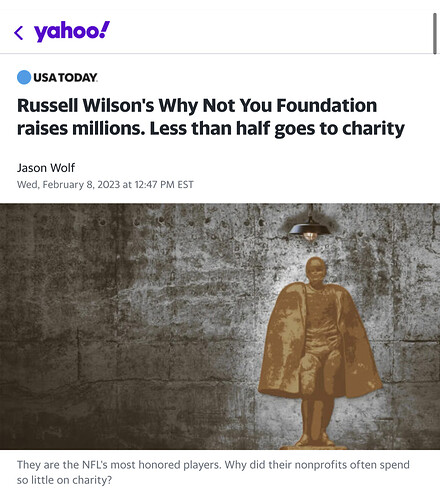 .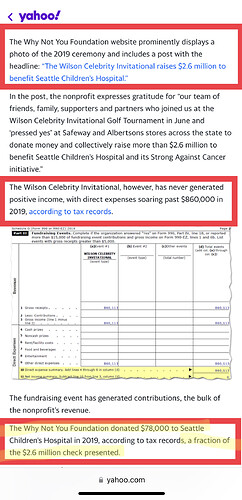 .
https://www.yahoo.com/sports/russell-wilsons-why-not-foundation-174735657.html
.
Looks like Russ might cooking…. the books…

.