O … L."
For the second time this season, Dan decided not to prepare his team.
I don't think anyone was prepared for Goff to keep turning it over
LaPorta was knocked off his route, no call.
Ball tipped at line.
Blockbuster takes a helmet on ball.
It is bad bounce/luck day. Also, they needed to committ more to outside runs and screen/swing plays
If she Bears score here we are in trouble.
Meh, it's not over yet and teams lose bad games. It's the NFL. Fields is tough when he can run and get time too.
Has nothing to do with looking good or bad. Using SOL in 2023 with this team is beyond corny.
Wow…no…this is embarrassing.
If anyone thought this team was a SB contender.
Wake up!
This is why this thread is embarressing…have some emptional balance…just a smidge.
I'm sorry.
You may commence flogging.
Aged like milk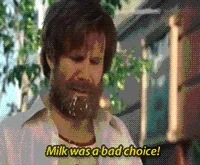 Pinning this.
Let me be a reminder of what not to do on gameday.
Well this thread didn't age well
Some times kids get confused with SOL and BNL. Hard lesson.
Miracle win on a day when they played like a fresh steaming pile of SOL.