This is pretty impressive for a rookie with no preseason or camp. Great to see.
The one real positive vs the Cowboys was we had 4 rookies starting on defense. Hutch, Paschal, Kerby, and Rodrigo and the defense looked a bit better. It wasn't great, but it was better than it's been and the rookies were the ones making the plays. Hutch with 1.5 sacks, Kerby with the forced fumble turnover. That's my positive take of the day!
Let the kids play! We got nothing to lose.
If this continues
3 starters from 4 top 100 picks (4 if jamo is the real deal)
Amazing draft tbh, plus rodrigo
If Jamo is the stud many of us think he is, it could be a very good draft. Pray to baby Jesus he's the same after the knee surgery.
He will be eventually. Might take some time like it did with Chubb and Saquon, but they all come back from ACL tears nowadays.
All is a strong word… Packers pro bowl left tackle Bakhtiari has now had 3 differerent surgeries on his ACL since the original injury in 2020 as an example. Taylor Lewan is another having nothing but problems post ACL surgery.
But the odds are pretty good these days for ACL comebacks overall.
Tbf
OL are like 300 pounds
Lower body injuries are devastating for them causse of their weight and size
Maybe, but they don't have to be able to cut on a dime like corners and WR's do! There is 2 ways to look at that. Everyone's body is different. There is never a sure thing when it comes to coming back from serious knee surgery. The odds are way better than achilles tears though.
Dobbins is having some setbacks
Dobbins blew his acl and his mcl
Literally every muscle on his patella got fucked
His was multiple ligament damage though
Not mcl, lcl
Plus meniscus and hammy
Yeah probably a touch of hyperbole, but I don't think it's coincidence that those examples are linemen. Plus, even Bakhtiari himself says the problem's not the ACL:
"Now it's just getting that normal feeling again when I play football, so that's what it is, the load, stress, strength, but we're not really in an ACL issue. It's actually been a long time ago that we put that chapter to bed. It's just there (are) other issues that we're navigating around."
Granted maybe those other issues cropped up cause it wasn't handled right originally, but as long as it is I bet the recovery rate is 95%+.
Age is also a huge factor here! And Jamo is real young, so knock on wood, he comes back strong as ever!
Tell me about it. Getting old sucks.
Woooord!
Dude is special. He's gonna be a monster out there.
Fox
Sewell
Ragnow or JaMoss
Hutch?
Pure speculation with Hutch and JaMoss.
HEY…Waaaaaiiiit a minute!
Wasn't he selected in the 2nd round?
SOL?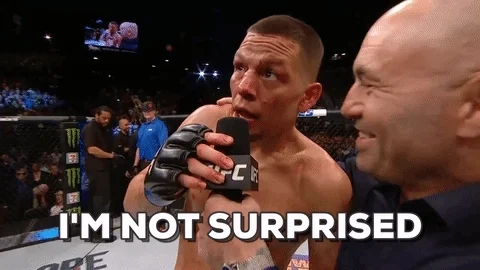 Don't jinx him Natty!! Don't you dare! He already beat Cancer… the 2nd round curse might be more difficult to beat.
Yeap it will be nice to break the trend
Jameson's MCL ended up being okay, right? I remember initially it was reported that he tore both. If I remember correctly that was later revised…