Means beans to us but its the NFL. Right off the bat, thank God, Williams didn't play last week.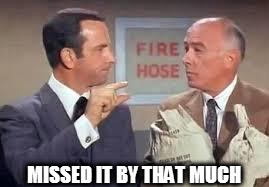 lol, beat socko by a minute…
Trevor Lawrence is getting so much hype in the national media, but there's one question they never address. He was supposedly born in 1999, but MMMBop was released in 1997. There is something fishy about all of this.
Whats the beans effect of this game for us?
You bastard, made me google "MMMBop"! Thought that was finally out of my head…
Nothing since we played and beat both teams.
Top pick vs pick 2. Wow zack wilson sucks. Trevor looks so much better than season 1… nice having a good coaching staff for him. Makes a big difference. I am just not impressed with salah or his o cord. Glad he isnt here.
B-but, its the NFL. Goodell says so.
I bet on jags because of how bad wilson is.
Damn exciting 3 - 3 1st qtr score…
Jax is light on oline guys. That injury will be big
Remember when TLaw was lauded as a "Generational" talent. Sure, he may end up being in the running, some day. But that term "Generational" should be put to bed.
I bought it…
Its amazing how there are "generational" talents in so many drafts. And many positions see a "generational" talent at least every 5-10 years. It has definitely become a misused term. Like when people will literally use the word literally when they don't literally mean it literally. "He literally shit a chocalte squirrel."
I know everyone hates on Wilson but he really is super talented. Granted tons of super talented QBs have busted.
He drops back to far. He needs alot of coaching and reps. That or roll him out. He has no idea of a pocket and correct footwork. He can improvise but does he have it to learn?
He reminds me of Scott Mitchell. Must be that perpetual confused look he wears.