Lol. I can't wait for everybody's excitement about the backup playing turns into the reality of the backup playing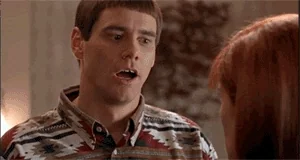 Good for Blough. He deserves a shot at QBing this team to victory. Let's see if we can at least break 20 points.
No backup can do worse than Goff has this year, really nothing to lose by giving Boyle or Blough a shot. Don't we have a kid on the practice squad that can run, put him in for a few plays too.
I think we have at least one 20+ yard completion this season. 20+ game, though, not since week 1.
It scares me that our coaches are so reluctant to play our backup quarterback when the starter is clearly injured and ineffective. Damn do I miss having a backup the caliber of hill.
I think there's a certain amount of coaching going on here, too. (As far as trying to get Goff to grow a pair.) This injury is the excuse that both Goff and the team need to make the switch without anyone's pride being hurt.
Now if we get a dub and put some points up, then it's curtains for Goff, psyche be damned.
Goff's play has been questionable all year, OP.
I don't see the injury as an excuse to get him out. He legitimately looked injured Sunday. I think they did him a disservice by leaving him in.
Next man up.
I agree and with the amount of money we still owe Goff next year, I think it's made them reluctant to bench him. The injury is the perfect chance to see what the offense might look like with a different QB running the show. Heck you could give Boyle and Blough both one half each to see how they do like a college team might do.
Again, we got nothing to lose, except another game.
Welcome, Alex_Analzone. Also, you are welcome, Alex_Analzone.
Somebody said something about getting Goffs confidence back. By leaving him in. Like a team or something.
Gus frerotte was no slouch either
I was listening on the radio to the game and I heard in OT Blough came out as a captain and called the coin toss… is that weird or is that just some silly coincidence?
Yeah, I heard that too. Weird. I have no explanation.
Yeah I was expecting Blough to come out to start OT but he didn't… but that was a weird thing that happened I thought… maybe just a random thing though too and could mean nothing.
Blockquote
Campbell was trolling the message boards