Jim Shorts is excited about them too!!
Acquire some lube Bijan.
We call that using Best practices!
Yep looking forward to watching our #18 pick tomorrow.
Studying Sanders. Maybe one day, 25 years after Texas' [Bijan Robinson] retires, young NFL hopefuls will be watching his highlights on YouTube. But for Robinson's generation, the old-school highlight running back of choice is nearly unanimous:
Sanders is arguably a singular talent, but it's inarguable that many have tried to emulate him and, let's be honest, copy his moves. Consider Robinson in that camp as well.
The former Longhorns back is expected to be the first runner selected in the 2023 NFL Draft, and he has a terrific style unto his own, flashing an alluring combination of quickness, vision and power. Robinson wasn't about to compare himself to Sanders but said they do share one commonality.
"I'm a knee bender when I run the ball," Robinson said, "and another guy that was a knee bender was Barry Sanders. Try to redirect and be as low to the ground as you can."
Few can the way Sanders could, but Robinson can't stop watching one of his favorite back's highlights, sometimes for hours at a time.
"I watch him probably every other day," Robinson said. "I'm always trying to mimic his moves. He was so good at doing the things that you couldn't do. He was just the guy where, every single time he touched the ball, you're just in awe.
"He was the most exciting player I've seen. If God blessed me to be at that caliber one day, that would be amazing."
– Eric Edholm
I can't help but read this and think of Booger McFarland calling a game.
"You have three downs to get 10 yards. If you do not get 10 yards, you have to either go for it, or punt."
"The Lions are down 14 points. They need to score a touchdown, get the ball back, and score again. If they do that, the game will be tied."
I love it when people describe in detail, the most obvious and elementary things. Miss Booger calling games or riding on the zip line. Gave some nice comic relief while watching. So much better than listening to the nauseating dramatics of Collinsworth or Aikman constantly whining and complaining.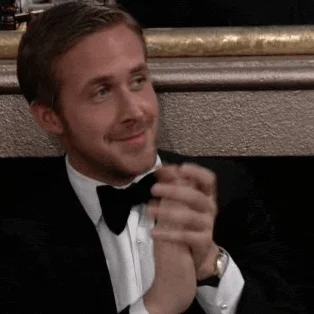 I feel myself getting dumber everytime I listen to those 2.
So is pretty much every fan who has ever seen them. I mean, nobody has ever matched them before or since for embarrassing defenders.
But, they have what plants crave?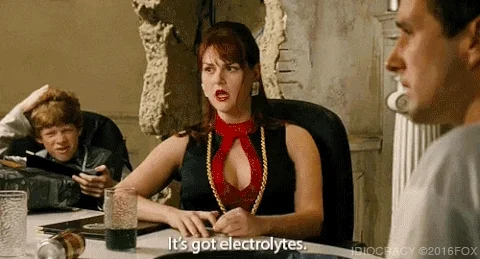 My new announcer name for Tony Romo is Tim Brawndo
I admittedly have never heard Bijan talk. I must say I was impressed. Poised. Well spoken. Moment wasn't too big for him.
Now I don't know if they should or will draft him, but I get the sense (from the whopping 14 minutes I've listened to him lol) that he's the type of guy that if MCDC spends five minutes with him, he's going to want him. Might not draft him, but would take him on his team all day every day.
Just my two cents.
Get busy living or get busy listening to those ass clowns.
Bijan is definitely a "higher level guy." And that is something that plays into my mindset when I say I am okay with drafting him at 18. Bijan is the kind of kid that is casually sipping on Dasani water at a weekend college party where other guys are getting drunk, knowing he is going to get up for a 6am workout the next morning.
Yes, great call on the college party example. Not to mention how much he talks about doing things for others which I assume would include charity work.
Love or hate a guy on this team, an overwhelming percentage of Lions are all about this community. Detroit would embrace this guy in a heartbeat.
Football. Charity. Home by 10. Abundance of positivity no matter what. This is exactly the type of guy the Lions love having on this team.
Therefore, I also would have no problem with him at 18. However my caveat is that it cannot be at the expense of Jamaal. Having both of them (attitude wise) in that locker room, in meetings, at practice and on game day? Oh my.
He's a dawg for sure. And we all know how the Lions feel about a gentleman on Tuesday but a dawg on Sunday.
Watch some Billy Sims highlights. He was not well spoken and I don't think he was sipping any Dassani water. One of the best backs ever!
Now y'all supposed to be my boys….y'all know damn well my man Aikman NEVER whines. He might be bland….but he keeps it professional and straight forward
Wait, I see that the article never included a link. So allow me.
.
.
I'll bet Vegas odds of 10 to 1 if @BigNatty reads this whole thread and watches this and weighs in, he sees that warrior energy all over the place.