Is it just me, or do they have us taking Cine @ 32 then taking the same friggin' dude @ 34 as well? How do you pick a guy twice? I guess it could save on salary cap, but daaaamn…
Ha, that's why I shared it.
Ha! It'd be handy if I wuz smarter. LOL.
Cine has some old school, dirt-nasty to him. I'm not opposed to that pick at that spot (if he's there). National media sucks. Papers should literally come in here and offer guys $$ or free gift cards, or something to be able to publish the stuff from in here.
Some of the dudes in here are wicked-smart researchers, cap ppl, detailed data crunchers, film breaker-downers, and detailed talent evaluators. No newspaper anywhere could touch what comes through here.
Either would be fine. LOL
Open the dusty lions chapter of the nfl rule book. If your team picks at both 32&34 you must pick same player at both spots… who knew it was in there?
Also like the fact that Hutch is selected as the 9th pick.
That's such a Lions thing to do. I could see it happen.
Dan and Holmes both really like the guy apparently and that's what happens when they both have final say.
Holmes picks him at 32 and Dan at 34.
Dan then says …. Well we really needed S help so why not take two?
Well, most people have at least two kneecaps, right?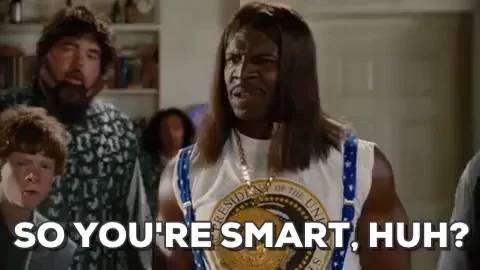 yep the savings are "see we drafted you high but ALSO low so we only have to pay you the lower draft position"
Interesting. Pay him at the lower slot price but retain his fifth year option. Deviously brilliant. Well done sir.
I was telling you about those genetic sequencing tests…who's laughing now…
So much for "you only get drafted once "
Maybe CBS just thought we could use two of Lewis Cine on this defense…and to be honest, I'm not so sure I disagree. lol.
Idiocracy was so 5 years ago. Welcome to "2022, Idiocracy part deux"
It is to protect the team when he ruptures his achilles during preseason. He can be recovering and playing at the same time. Brad and Dan are another level of genius.
A snafu for sure, but at least it doesn't just cut to an ad when it's time to list our pic.