At $1.75M guaranteed, Boyle was an expensive insurance policy that didn't pay off.
More than likely his guaranteed salary can be offset, so if Boyle is cut and signed by another team, we could get up to $1,035,000 as a positive cap adjustment in February for 2023.
Who is going to sign boyle?
I would go a step farther. Cut both. Load practice squad with multiple qbs if you cant find a decent backup. Go into game with just one. Fox can be emergency qb or go wildcat if goff goes down in game. Bring up a couple practice squad guys if goff is out. Seasons done then anyways
Unfortunately I think you have to keep 1 for now and that would be Blough but make no mistake they need to find a upgrade immediately!!
Agreed. It's simply not possible to not have a guy who knows the offense around as a backup.
I do think you dump Boyle, money be damned.
I think the real question is do you go after an older backup (AJ McCarron and Mike Glennon are sitting on the couch right now) who can hopefully get up to speed in a few weeks? Or do you go after someone like @CasanovaJack1's boy Cole Kelley to put on the practice squad as a lottery ticket?
Worst-case scenario is that you could call Boyle mid-season if absolutely necessary. No one is going to grab him.
I bet we do cut both and sign someone else who gets cut.
Unfortunately this is an issue that should have been addressed long ago. I feel Holmes & staff are doing an overall good job but this apparent need (QB) was ignored or overlooked which is concerning.
On the plus side, I do like that this is what we're complaining about going into week 1
Lance Boyle!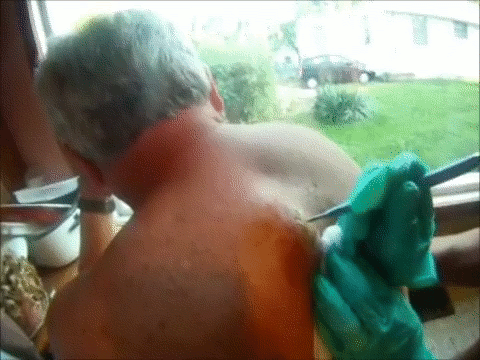 bacteria Staphylococcus aureus .
Honestly at this point of the build, backups/solid depth at the other positions are more important than a backup you hope to never have take the field. So many players coming off serious injuries or not even back yet, They can only fill so many positions at once.
It seems they were hoping one of them would step up and progress to being a viable backup. They both failed. Someone will shake free with cuts. Question becomes will they bite the bullet or try to use every spot for other positions and depth for now.
It's cute how we pretend that the QB situation isn't a concern. It's not like Jared Goff was terrible for the first half of last season and just about everyone wanted him out of here. It's not like our backups were actually really terrible in low level college football. Backup QB, doesn't matter right. It's not like a backup QB was the Superbowl MVP just a few years ago…
The real question is what QB is going to be available after the cut deadline that would help? Rudolph? Jimmy G. is going to get releases and I don't see him signing a contract here to be a backup to Goff and will probably cost too much.
Who else is going to be available? (honest question because I haven't looked)
Of the three alternatives Risdon proposes, only Kellen Mond seems viable (because the Vikings traded for Nick Mullens who is familiar with the offense).
Don't see why the Colts would keep Jack Coan over Sam Ehlinger.
Don't see why the Jets would let Mike White go when Wilson's been hurt and the alternative 3d QB is Chris Streveler.
I totally agree to axe both of them. If we HAD to keep one, it would be Blough but man, we gotta do better than this……
I'd be watching those other teams cuts closely…
While Blough is better than Boyle I can see them keeping Boyle. They need someone to run the second team that knows the offense. Since Boyle is costing them more I can see them keeping him knowing that he is not the long term answer. Hope I am wrong but you can't just sign anyone and hope to have a viable 2d team in practice. It will take a least a few weeks for a new guy to get up to speed. I like Holmes and DC but they really have not handled backup QB spot well. They painted themselves into a corner hoping magically one of these guys would suddenly wake up with talent. In March/April that may be OK but in July - August it is too late.
You could not pay me enough to do that. Either I'm popping that demon pimple with a robot while sitting behind ballistic glass, or I'm handing the patient a scalpel on a stick and telling them to figure it out.