They dragged a Jaguars team into the deep water and drowned them.
Christ, what a convincing win.
This team has a chance to make a run.
Repeat after me everybody.
"I'm sorry coach Campbell. Sorry coach Glenn."
Scoring on every offensive possession is absolutely nuts. Nice to be on this side of that. Even nicer to be on this side and not HAVE to score every time to win because the defense is actually, um, DEFENDING.
A cushion. Imagine that.
No back breaking mistakes
No unforced errors
Complimentary football
Discipline
Special teams contributing
Execution
I could get used to watching this every Sunday
ARSB on pace for almost 1200 yds on the season.
Best all-three-phases performance by the Lions in forever.
It's like watching an actual professional football team!
And to think that the Lions still don't have a fully functional Jamo and their two best defensive players from yesteryear.
Also, a treasure chest of beans and some cap flexibility to work with. Obviously this season isn't over yet but it's hard not to be excited as a Lions fan going forward. Wait, what did I just say?
At this point, I fear no team the Lions can play. Well, maybe the Chiefs. But that is a chance I would be willing to take.
Such an important and impressive win for our team.
Next up. Time to show the NFL and our fanbase how to take down their division leader while making a run to playoffs.
The only penalty wasn't a penalty.
Who knew it was pleasant messing up
The message ?
I'm kidding I wish him well but I thought his undressing of okudah looked unusual as in not typically seen by cameras on sideline
Has there been any other player with more sacks in so few plays in nfl history than Houston to start their career ?
After a heart breaking loss to the Bills, they got back up and bite off a knee cap.
I literally had nothing to bitch about Lionswise.
Refs missed a PI on Jax, but the game was already over.
Well we wont see them until the Super Bowl, so enjoy the ride!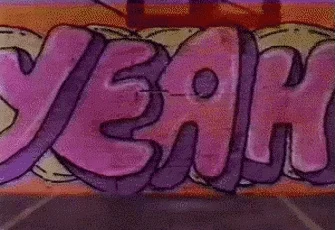 We have officially turned the corner.
If our offensive line gets and stays healthy there's no team left on our schedule we can't out score. If the defense continues to improve, get timely stops and turnovers we're going to win more than we lose.
Complete game
Domination
JAMO still a work in progress but will eventually contribute
SWIFT looked good and is close to full strength
GOFF played a smart game - took what they gave him
5 picks in the first 75 next year
Hard not to be excited for this team
Great job today
They needed to do this, it was awesome to watch. I said before the game it would be SOL to lose a game like this after the "close" Buffalo game. This was enjoyable. High expectations with a good offseason next year. I wanted to see 7 or 8 wins this year and somehow after that brutal start its still possible.