If they're going to invest the No. 2 overall pick in Thibodeaux, it makes sense.
Makes total sense. I hope he has a great visit and shows them exactly who he is. In my limited sight he should be number 2 on our board, but they will know far better than me after the visit.
I'd spend as much of the time as possible not formally grilling the dude but rather getting him to relax and "hang out" with the fellas. Have a few of current players head out to lunch with him. Put in a light workout in the weight room. Without Thibs feeling like he's under the microscope and therefore telling the Lions' brass what they want to hear, just kind of observe "casually" what he's like. Let him talk a lot. See what comes out of his mouth and how the other players react to it.
Does Thibs have a sense of humor? Does he demonstrate a modicum of humility? Can he fit in, be one of the guys, or is he only capable of leading with his ego?
I'd think you'd either walk away from a day with the guy thinking, "Man, he's just a dude like any of us. Love to have him here." Or, "Wow. This guy would be a nightmare to try and coach, motivate, and get buy-in from. Feels like his attitude will be really tough to deal with."
Hopefully Brad and Dan and Spielman's instincts are all in agreement and they make the choice accordingly. I think if they pass on Thibs it'll be because they all agreed it wasn't worth the trouble.
But I suspect that generally Thibs is going to turn out to be an okay dude and that our front office is going to sign off on him and select him @ #2 assuming Hutch goes #1. Would be fascinating if Jax passed on both Hutch and Thibs and Brad still selected Thibs over Hutch. Wouldn't shock me.
As much as I'm not attracted to the stuff I've heard from Thibs the past couple of months, the fact remains he is lightning off the edge and there are only a few guys in the NFL who can bring that kind of juice on 3rd and long and take down opposing QBs.
If we are stuck at #2, Thibodeaux seems like the logical pick.
If you're not going to invest the No. 2 overall pick in Thibodeaux, that makes sense too because other teams are watching.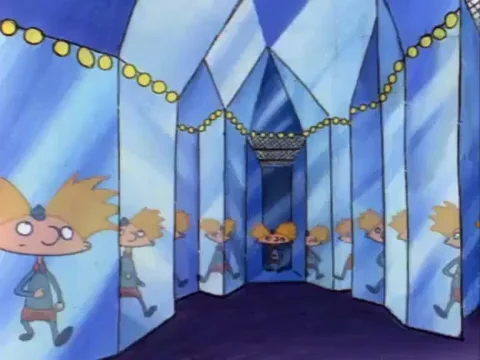 I'm picturing them all sitting in lawn chairs around a fire somewhere at Allen Park tossing eachother Peebs.
I am honestly not sure how I feel about Thibs being the pick at #2. If it happens i will take a wait and see approach. One thing I do know is a dominate pass rusher is the quickest way to imporve this defense. It makes the every single player on this defense better when you have a guy that can change games as an edge player.
Draft
Thibs
Lewis Cine
Christian Watson
Chenal/Anderson/Muma/best LB'er available
Isaiah Likely/best TE available
If Thib could have a year one impact like Parsons did (I know thats a big ask), and Levi took a step forward to at least be solid then this defense could rapidly progress.
Thibs, Romeo, Harris, and Okwara is a pretty good group of pass rushers. Levi (if he takes a step), McNeil, Brockers, and Penisini is a decent group. I personally think our CB group will prove to be a top 10 group this year and will be the biggest surprise this year (especially if Thibs can have an instant impact). I also believe Walker and Cine would prove to be a solid duo at safety. Our LB'ers would desperately need a couple guys to step up, but that can be masked somewhat with good D-Line play.
Add in Watson and Likely on offense and this team is looking alright.
He doesn't seem like a DC type dude.
Between the visit, the 7 person posse at his pro day, and Sewell lining up against him in practice in college… the team should certainly have an idea whether he's a DC kinda guy. If he's not, I'm totally cool with picking someone else. If he is though - dont pass on him.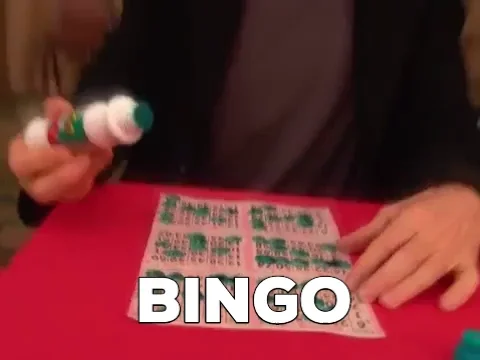 Parsons had a 4.36 40 and a 6.96 3 cone. eye popping. Thibs 3 cone time worries me - anytime it's over 7 for a DE it's a red flag. His was 7.23 if I remember right
Eh I don't think over 7 is a red flag. Rashon Gary was 7.26. Marcus Davenport 7.2, Kiwanuka 7.27, Ngakoue 7.35, Pierre-Paul 7.18, Jared Allen 7.11, Carlos Dunlap 7.21, Khalil Mack 7.08, Justin Tuck 7.33, Cam Jordan 7.07, Josh Allen 7.15, Joey Porter 7.37, Cameron Wake 7.12, Romeo Okwara 7.38, Nick Bosa 7.10, Bradley Chubb 7.37, Jason Taylor 7.27, Everson Griffen 7.25, Aldon Smith 7.19, Robert Quinn 7.13, Leonard Floyd 7.18, Frank Clark 7.08.
Obviously the faster the better. That's true in the 40 as well. But it's not a total deal breaker.
Not a deal breaker. But a red flag
Eh, maybe a yellow one. There's sooo many good edge players who went over 7. It's like RBs over 4.6 in the 40. Not ideal and you probably won't have a lot of explosive TDs, but the league is littered with good RBs who went over 4.6.
This is from 2018 but it hasn't changed a ton in the past 4 years.
Per NFLSavant.com, here are the average 3-Cone Drill times at the Combine for the pass rushing positions:
Outside Linebacker, 7.1 seconds
Defensive End, 7.23 seconds
Defensive Tackle, 7.59 seconds
Notable 3 cone times:
Chandler Jones, 7.07 seconds
Khalil Mack, 7.08 seconds
Von Miller, 6.70 seconds
Ryan Kerrigan, 7.18 seconds
Cameron Jordan, 7.07 seconds
Aaron Donald, 7.11 seconds
Melvin Ingram, 6.83 seconds
Cameron Wake, 7.12 seconds
Ezekiel Ansah, 7.11 seconds
Calais Campbell, 7.45 seconds
Vic Beasley, 6.91 seconds
Demarcus Lawrence, 7.46 seconds
Joey Bosa, 6.89 seconds
Olivier Vernon, 7.39 seconds
Frank Clark, 7.08 seconds
Cliff Avril, 6.90 seconds
Fletcher Cox, 7.07 seconds
Gerald McCoy, 7.32 seconds
Nick Perry, 7.25 seconds
Justin Houston, 6.95 seconds
Derrick Morgan, 7.12 seconds
DeMarcus Lawrence seems like a decent physical comp: he was slower, smaller, and weaker than Thibs, though he was slightly longer.
This topic was automatically closed 240 days after the last reply. New replies are no longer allowed.