Things Got AWKWARD at the Heisman Ceremony When Desmond Howard Decided to Roast Ohio State to C.J. Stroud's Face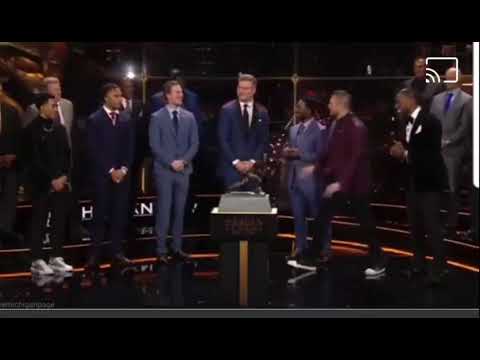 Desmond!!! So much for being an impartial member of the media.
I expect jabs like that on College GameDay, but definitely not on the stage during the Heisman ceremony. Aidan Hutchinson was simply stating his goals from this season, which obviously included beating Ohio State and fellow Heisman finalist C.J. Stroud, but then Desmond Howard came FROM THE CLOUDS and decided he was going to flame Stroud even worse.
Nobody knew what to do. The place went silent. Literally the only person on the stage who thought it was funny other than Desmond was Kenny Pickett. Everyone else froze.
The look on RGIII's face says it all.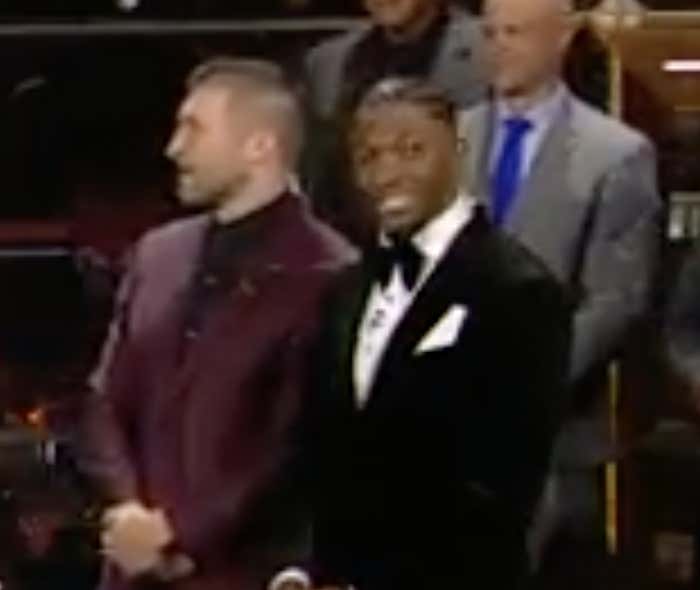 And Stroud most definitely did not think it was funny. He honestly would have been well within his rights to cause a scene after Howard said that. I loved it, but this is the Heisman ceremony, after all.
Ohio State just isn't used to this. Every Michigan fan in the world gets to talk shit to them at their leisure for the next year and there ain't a damn thing any of them can do about it. Lord help every Ohio State fan in the country if Michigan fucks around and wins the national title.