Really looking forward to this one. Bills are my fav non-lions team, right now. Probably tied with rams
Last week at work we learned that the Buffalo isn't really a North American thing. What most of us call a Buffalo is actually a Bison. Now I can't unlearn that. Bison wings? Bison, New York? Bison Trace whiskey?
Damn, you learn a lot on this board…
Old World "true" buffalo (Cape buffalo and water buffalo) are native to Africa and Asia. Bison are found in North America and Europe.
Nice no holding call made.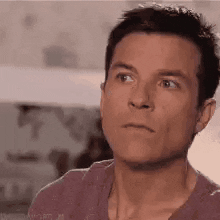 LOL - Ever the divergent thinker.
I've got the Bills (Bison) in the SB this year, men! Love seeing them do so well.
I liked the sad Mahomes cam they kept on the screen during the Bills' last drive.
And by liked, I mean that was stupid please stop. We know that Mahomes isn't happy watching the Bills drive for another TD.