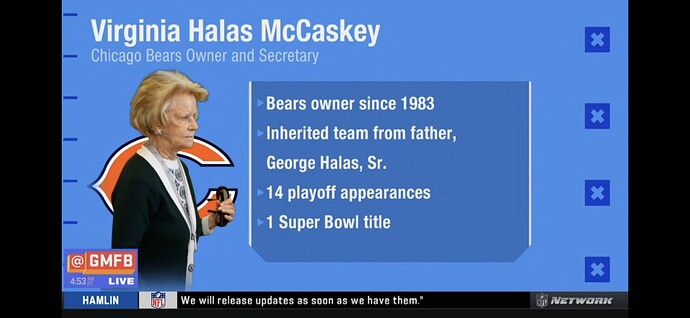 CONTEXT: That is a picture of Martha Firestone Ford, former Lions owner. Not Virginia Halas McCaskey.
I was thinking → Holy shit she looks like Martha!
That's hilarious. I seen that and tweeted gmfb when it occurred. But, hey, you know them blue hairs all look alike anyway. They could a put a picture of Betty White on there and 90% of the viewers wouldn't have noticed.
When they showed it on air I swore it was Martha! But then i tried to convince myself that i was wrong and old lady's just look alike after a while.
Apparently she's both the teams owner and secretary. Talk about a range of positions. Good for her. And go get my coffee and donuts Martha, er Virginia.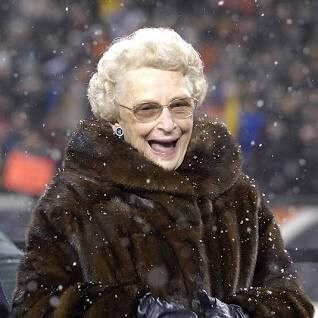 This is the Bears owner. Betty White might have worked better, lol.
I'm picturing @BigNatty with hair!
Stop messin' with my handsome levels, bro! What have I done to deserve that?