Anybody know where we will end up if we win or lose
Looks like it's 6.
It would take a couple unlikely results to move either up or down.
6 is insane. None of us could have predicted that!
For sure, that's the positive way to look at it. Never would have guessed that when we made the Goff trade, that one of the 1st rounders would be 6th overall. Plus Goff, Jamo, and Iffy
It's number 5, 6 or 7.
If the Rams win it's 7.
If the Rams lose and the Cards lose it's 6.
If the Rams lose and the Cards win it's 5.
Hoping for no 7.
That isn't bad at all.
So pick 6 and pick 17 if we win, pick 15 (or 16?) if we lose.
There's teams in faaaaar worse situations.
I think there is a small chance Jalen Carter falls to them just based on his position. Doubt it, but it is what I'm hoping for.
I doubt it. I think AZ scoops him up same way we ran to the podium to select Hutch.
Honestly, there are so many things we could do, including a small trade down if someone is spooked and wants Levi's (or Stroud if Seattle doesn't take him with the Denver pick)
And remember this past draft that monster DT for Georgia…I think he slipped way down in the draft and I thought he'd be top 5.
I'd love Jalen Carter manning the middle for us.
This is what I'm wondering about. Is this a possibility?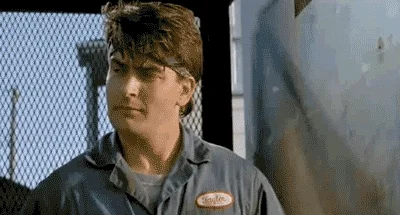 Thats2 said it would be pretty expensive.
If he's worth it, it would be too expensive not to. That's the biggest missing piece on our team by a mile.
IF he's the right guy, which I'm not 100% on. I'll look into him more as we get closer to the draft.
You are exactly where I am. havent watcched enough of him. But agree, if he's the guy, this is our last chance to get a top 3 type player…
Was there a possibility that Penei would slide to #7? It seemed unlikely at the time.
Carter's "coasting" plays and slow get-off, whether due to attitude, effort or lack of stamina, may cause a mini-slide, even right past us.