I feel like we are getting Stephen Boyd, but get to watch the journey this time!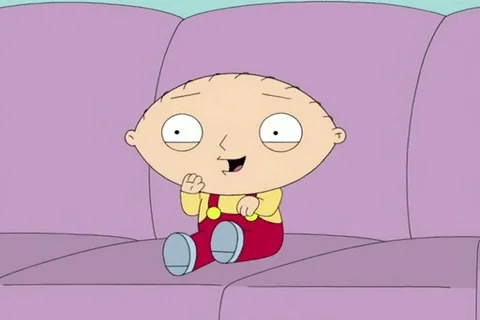 Anzalone has a prior relationship with MCDC and AG that you believe clouds their judgement of him……
but your prior relationship with Barnes doesn't cloud your opinion on him???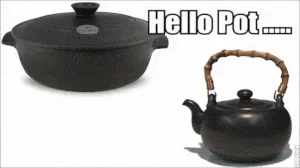 That we specifically traded up for. B. Holmes and MC/DC were fired up to get him, I think that's what hyped so many of us up about Barnes.
He did look better last week vs the Colts backups! Baby steps.
I am good at a lot of things
…and getting it wrong is one of them.

Harris was a starting CB last year out of need, he did better than everyone thought he'd do but is anyone really all that confident in him?..is anyone confident in Okudah? I'm sure the heck not.
Justin Jackson makes the team easily…over Craig Reynolds? Doesn't seem like a slam-dunk to me.
I think the sequence that the RB's got to play last game is telling of how their viewed in pecking order.
Reynolds, Jefferson, Jackson, Igwebuike.
I do think Iggy makes it because of his special teams contributions, Jefferson will most-likely be headed to the Practice Squad. Maybe Jackson surpasses Iggy if Jackson can play Special Teams, I don't know if he's done this before or not.
Derrick Barnes PFF score:
2021 PLAYER GRADES
OVERALL
30.1
This is Teez Teebor and Jahlani Tavai level of a grade.
AA had the highest percentage of missed tackles in the league. That has to be a concern, doesn't it? To me, it doesn't matter if you're in the right spot. Neither whether or not you call the plays. If you are the worst at tackling…you have no value as a LB.
Our scheme is set for the DL to penetrate and the LBs to fill gaps and make tackles. AA hasn't shown a consistent ability to do it. I'd scour the waiver wire for more of a sure tackler. Also, when AA was out last year, D. Barnes had the green dot. So, relaying the play calls isn't foreign to him.
We gave up 38, 51 and 30 points in 3 of the 5 games Alex missed time. So thats not a selling point.
How many did we win with AA in? That wasn't the point. Point is: Barnes now has experience with the green dot.
Wait, so you are judging a player by a acheme he played in last year, that is 100% different than he is playing in this year? Last year the backers played read and react ball, this year they are attacking. AA hasnt played 1 snap in preseason for you to judge him in the new defense
Barnes, while i have hope for him, he is not there yet
My mantra for the last five years! Thanks, Air.
yes.
Been watching the LB's closely. In practices, MRod stands out. In the games its alot closer – you could take your pick between Rodrigo, Barnes, Board and Anzalone, in that order but its close, I couldn't argue too hard with almost the reverse order, but Board is probably three or four. But I don't know what defenses are called, so who knows. MRod's diagnosis skills make him a natural for the green dot – if not game 1, I think by game 3.
You may argue my relationship with Barnes, however I am not the one making a decision on who starts, I am allowed to be bias. However coaches who are making decisions about player's future and everything else involved need to be unbiased.
That said, Anzalone will never be the player that Barnes and Rodrigo are. The big difference is both of these players have been playing since their youth and have learned to tackle at a very young age. Anzalone was a Lacrosse player and switched to football his senior year of a small town high school. His history is riddled with injury, he has a long history of shoulders problems, and that is why he is tentative at the point of contact. There is a huge difference in the tenacity of Rodrigo and Barnes' tackles and Anzalone. Anzalone is a nice guy, but he is not a quality NFL starting LB. Again I say, if I can see it so can his teammates, and that diminshes their trust in the two coaches who are keeping him on the field. He does not make that team better. I am not buying the Green Dot argument. Woods, Barnes, Rodrigo, and Board are all capable of doing that. Anzalone has never been noted for being a tackling machine both Rodrigo and Barnes have.
Barnes lacks instinct he will never be that good. He is a good athlete but he lacks the instinct to be good. He reminds me of Jarred David. You can see a difference look at Rodrigo the guy has tremendous instincts, small but is 6th Rd pic making a impact and it's his instincts that allows him to do that. He has Zach Thomas and Chris speilmen type instincts.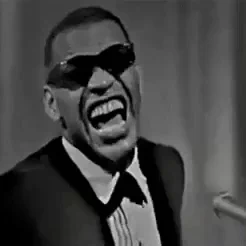 Barnes should not be mentioned in the same breath as Rodrigo. Not even close
Everything I read is itself a 2 LB system, and the LBs aren't going to do a ton in coverage. They're to filter the TE, RB, to the 5 DBs that will be playing 95% of the time in scheme. It's new to me, guess I am not a fan, but time will tell. On the Huge show earlier this week in the week someone said the 2 LBers are to fill holes, n tackle on runs, they like AA because he's always in the right spot. The Purdue LB just isn't ready he said. He's outta position still and his speed isn't a big asset with their LB system not a major coverage system, just a push them to the 5 DB system on passes. Maybe this is because our LBers suck so bad, guess we'll see. I still think we should have drafted a stud LB this year, somewhere. Maybe the 5th rounder will be that guy. He's always in the correct place I keep hearing, shoots to the holes n doesn't f…up.
Thats like saying he crashed the plane but has experience as a pilot.
Mouse, you just nailed the difference between athletes and football players. It is difficult to be a great football player if you are not a good/great athlete. It is impossible to be a great football player if you lack the instincts to do so.
I would also suggest that instincts are far more important in the linebacker position because of the demands of that particular position group. (blitzing, coverage, playing in space, shedding blocks) You have to be proficient at all phases of the game. If you don't have have a minimum of proficiency at all phases, you will be surgically targeted to take advantage of your weakness.
That's an interesting statement
Why are you allowed to be biased?