I would trade 18 plus a third . Does anybody think they would bite on this ? They seem desperate.
Would he even agree to play for us first of all? He has talked potential retirement, at least rumors.
I wouldn't trade much of anything for him. He will cost close to 30mil this year, is already 32, and has seriously considered retirment already.
Besides, the Rams would incur an additional 15mil in cap charges by releasing or trading him prior to June 1st.
Since he's about to retire not a whole lot.
Good idea invest into a bunch of players in their 30s .ill pass
I don't think they're desperate.
I think everyone is misreading them.
They dropped Ramsey, who didn't fit their defense and was going to count $20+ million against next year's cap, and Wagner, who while performing at a high level, is old and expensive, and Leonard Floyd, who had his lowest rated season as a pro in 2022.
If Stafford, Donald, or Kupp had tradeable contracts, they would be traded, IMO. I think it is a full blown firesale, as they know they need to rebuild and they want a chance at one of these top QB's in 2024.
@DeadStroke can tell me I'm wrong, but I'm not sure there's such thing as a non-tradeable contract. Anything that's prohibitive can usually be worked out with the player and acquiring team.
With Stafford, Donald, and Kupp, you still have 3 of the top players at three of the most important positions on the field.
Rumors of their death, as the saying goes.
Donald is a special player . I'm pretty sure he has 3 elite level years left in him .
Accelerating the signing bonus into the present year's cap is cost-prohibitive for most big-number players that have recently re-upped.
Players that have big "guarantees" remaining can certainly renegotiate, but it's absorbing 10's of mil in the current year's cap from their signing bonus that makes trading impossible for some.
Ill give you my examples
Stafford - Trading Stafford prior to June 1st will result in an addtional 54mil against the cap in 2023
Donald - Trading Donald prior to June 1st will result in as addtional 15mil against the cap in 2023
Kupp - Trading Kupp prior to June 1st would actually free up 3.4mil in 2023, but create 24.4mil in dead cap space.
For a team with cap troubles, they can't afford to incur the charges for Donald or Stafford. Now they can trade them after June 1st, but then they are receiving draft capital for next season, which may be an option for them if they truly want to go in full tank mode.
Snead said in a presser the other day that they are "retooling" and Kupp, Donald, and Stafford are the pillars.
I wouldn't. There's a reason the Rams are in hell.
Some folks forget when we had Suh, Stafford, and Megatron, but, never won a playoff game.
If there was a non-tradeable contract it would have been Matt Ryan and he got dealt last year.
The question is what would the Rams give us for one of these!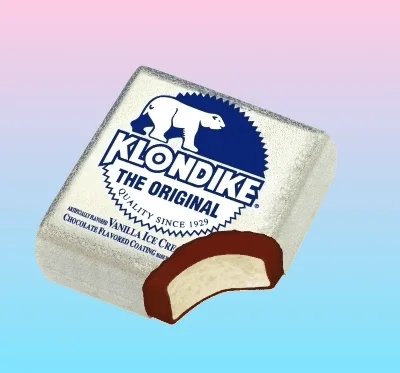 They wouldn't give Donald to the Lions if we blew them away. If we offered two 1sts and someone else offered a 1st and 2nd they would accept the other offer.
Rams aren't going to improve our changes to win a SB with Jared Goff.
Donald would be an all in move by Holmes… I highly doubt it would happen, but holy shit balls would I be excited if it did.
If we added Aaron Donald, I would legit believe the Lions are SB contenders. And I lean more on the pessimistic side of things. Our pass rush would be elite.
Aaron Donald is a game changer…it's not happening for many reasons though. But I'm with you on excitement level.
This is … not even the reason imo
Probably win a playoff game had Caldwell kept linehan, or had Schwartz hired Caldwell as his oc.
The problem with lions not winning when they had those guys had to do with the organization not the cap.
Suh said it then. Winning starts at the top and he was about his business , making money and winning. I don't think at the time , the top was as committed to winning as it appears to be now.
I don't really believe the Donald retirement talk. I think he wanted his contract reworked and he was still under contract. It was like Nick Lidstrom, he talked about going back to Sweden from the day he got to the Red Wings every time he wanted a new contract. And he never meant it, like ever.
0
I wouldn't trade anything for a guy that has ever muttered the word "retirement".
If they are thinking about retiring they probably aren't quite right for this team imo. I prefer the Lions continue to try to find players looking to land bigger deals on "prove it" seasons + paying their own guys who prove it time and time again.