Healthy scratch, maybe someone has mentioned why but I missed it if they did.
Buggs is more of a true run stopping DT. Not so much a pass rusher.
So with a mobile QB, hes going to sit more often than not.
Hell be in the game sunday vs atlanta for 3 reasons.
1 ridder isnt that great at mobility .
2 Bijan robinson up the middle.
3 with Houston and Paschal out, makes more room for him to be in.
They will only ever dress 8-9 front 4 guys a game.
Scary thing is thinking Benito is the more mobile of the two. That guy has lead feet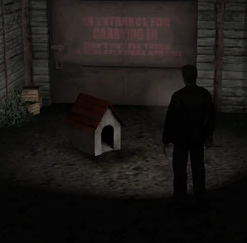 Well either is the rest of our IDL so far the first 2 games.
Benito is a better NT IMO.
I hear ya on that. But AG needs to clean his shit up. Blitz schemes horrible. No stunts. No creativity (other that dropping Hutch and Houston into coverage???)
Its more a scheme than skill issue.
I posted this in another thread, with Seattle starting backup OT;s and I didn't see any line stunts to challenge those OT's. Did see a couple DB blitzes but not many
You'd think Buggs would be able to give us at least some snaps as a backup and rotational player.
We also have a new D-line coach this year. Perhaps the new coach is a lot less high on Buggs than the previous one was. He went from playing a ton of snaps last year to being Brockers 2.0 as a healthy scratch.
That's what made me angry. The rams showed last week that heavy pressure rattles geno. Yet Glenn's gameplan made things the easiest they could possibly be for an offensive line playing 3 backups. There's just no defense for that. It's arrogance at its finest.
We also need to keep in mind he went undrafted for a reason. He's a very limited athlete.
He was a 6th round pick. Buggs actually had 10 QB hits last year. Which was the most on the team from the DT position. And right now the DT's are getting no pressure. You'd think Buggs might be able to help a bit.
For some reason Buggs is in the doghouse
Lions will only ever have 8-9 DLs on game day.
Hutch, Mcneil, Levi, Harris, Houston, comish locks
Then pick 2-3
Bugs, martin, jones, romeo, paschael,
Buggs will probably be active next week. Because the injuries are piling up on the D-line at edge. Julian, Houston and Paschal are all on IR now.
I think Cominsky will play more D-end because the edge depth is now lacking and Buggs will be active. That's if Buggs is working hard at practice still and not pouting about being inactive.
It's shit like this that makes it difficult to watch this team…
Worst defense in the NFL last year, and we went right back to the same guys system for another year.
I thought he was playing great by the end of the year.
Exactly.
Harris, Buggs, Mcniel, Hutch
Comish, jones, Levi, Romeo
Martin healthy scratch.
Houston, Paschal, Julian OUT.
Thats what i see for sunday.
Martin i think is too raw to be thrown at Bijan.
His last game for the Lions was vs the Packers.
" Buggs recorded a game-high five defensive stops against the Packers, posted a 22.1 defensive stop percentage —second among all interior defensive linemen in Week 18—and had a 1.4 yard average depth of tackle ."
He was improving and becoming a solid reason why the D was playing better. BTW, when has he "pouted" about not playing?
When asked if the opportunity presented itself for him to have a different role against the Seahawks, Buggs indicated he was a team player and would oblige whatever the coaching staff needed him to do.
"Whatever the team needs me to do, that's what I'm gonna do," Buggs said. "I don't get into all that, I'm a team player. So whatever they lock me in to do, that's what I'm gonna do."
How do we get the old one back?