I really don't know if I have one, so I'm going to survey here.
Calvin Johnson! Still 10 years younger than Brady.
I was going to say Cory Littleton but he just signed with the Panthers.
I still want Kwon Alexander, but I don't think they're going that route.
Will Fuller WR
Keelan Cole WR
Takk McKinley DE
Keanu Neal S
Rashaan Evans LB
Jabrill Peppers S
Terrell Edmunds S
Bless Austin CB
Steven Carlson TE
Micah Kiser LB
Chris Herndon TE
Vernon Hargreaves CB
Will Hernandez G
Kwon Alexander LB
Tre'Quan Smith WR
There are so many young guys who are a FA. all those guys are under 28. There was alot more but I got tired of scrolling.
That's one guy, who would make a lot of sense. He's still only 25 years old, has had 2 interceptions in back to back years. And he's been healthy, only missed 4 games in 4 years. Pair him with Walker, and the safety spots would be in decent shape.
Fuller, Edmunds and Peppers interest me.
If healthy Za'Darius Smith by a country mile
I would like Kearse for the Safety Position. We cant be trotting Will Harris out there.
I almost forgot he was with us for a year. He left us and had a real solid season with the Cowboys.
The answer is obvious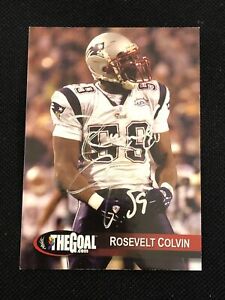 Didn't he go back to the Ravens!?
He backed out of the deal
lol at Colvin. You know who actually could help us though. A former Lion and 2 time Patriot, Kyle Van Noy. Not that he would ever come back to Detroit. But, he's had a good career since leaving the Lions.
I missed that. Dude was a beast with the Packers in 2019 and 2020. He had 26 sacks and 60 QB hits those 2 years. Outstanding production. Injury got him last year though.
And he's that type of chess piece pass rusher that we could really use. He can play standing up on the outside and with his hand in the dirt as a 3T and everywhere in between. Force multiplier on passing downs if he's healthy.
Why?
30 year old DE who is coming off back surgery which ended his season after one game in 2021.
The Lions already have a highly compensated DE coming off a season ending injury, Romeo Okwara.
Add in the fact the Lions are likely to spend a top 34 pick on a pass rusher–maybe at No. 2 overall–adding another very expensive veteran DE doesn't make sense.
Who is left that will take a 1 year deal? lol
Tyrann Mathieu would be my top target, but I don't think he would come here and we would go after him.