3rd? I wouldn't trade with any of them!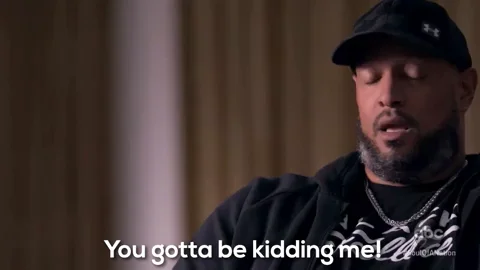 I mean, both NYJ and SEA also had solid draft classes. Still, top 3 is pretty good.
Jets certainly have an argument for #1, but our draft class was clearly better then Seattles. You do have to remember we got very little out of Jamo and as much as we love him and believe he will be a star, others will wait until he shows it on the field.
And that doesn't include James Mitchell who PFF graded at 66.9 in 183 snaps, better than Brock Wright and Shane Zylstra who graded in the 50s. He excelled in pass blocking and as a receiver. When he pumps up his run blocking to Hock levels, we can trade him in 3 years for more beans!!
Yeah exactly, there's no shame in coming in 3rd when it's basically a wash. Seattle gets a bump for solving both tackle positions via the draft (which is usually impossible), plus finding a guy who's gonna finish top 3 in DROY in the 5th round (Woolen). And Ken Walker was great too. It's a really good class.
I mean…not really. Seattle's draft class is pretty amazing.
And this doesn't even include Bryant and his 70 tackles, 4 forced fumbles, and 2 INTs. Or the production they got from Mafe.
I think Seattle over us is pretty fair. I knew Woolen got drafted to the perfect system, but I still didn't see that kind of production happening. We could use Woolen.
I'd say all 3 were great rookie classes…
probably not going to find many better in recent years.
This topic was automatically closed 240 days after the last reply. New replies are no longer allowed.