That's a nice lead…
…it would be a shame if someone…
…made a comeback.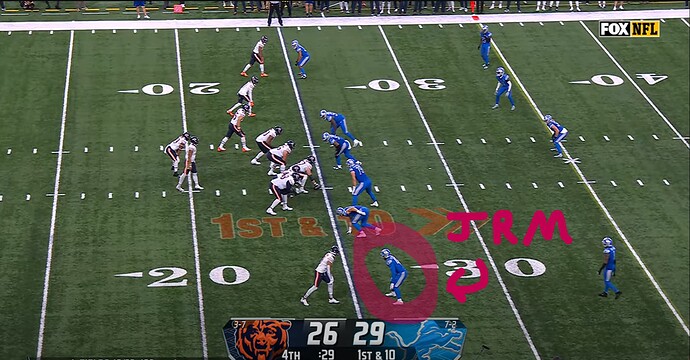 Did anyone else catch Jalen Reeves-Maybin playing a press corner on the Hutch sack/fumble?
He did a pretty good job with the 'jam' at the LOS. A different look from A.G. in the prevent defense.
I was wondering about that. I figured there was an injury to one of the linebackers was the reason he was out there.
Was that against St. Brown? If so, that means they scouted that though he is a big fast guy, he can be jammed and part of why he's no aman ra…
Karmic retribution for dancing like a girl
Is this our problem? Do we have no press corners at all?
Today are problems on defense were the effects of the turnovers and costly penalties 3rd down penalties which extended drives and then at certain times tackling.
But given the hand they were dealt defense played admirably IMO.
Agree. We actually ended up out-gaining them despite four turnovers.
The internet is undefeated!