They should on field goal block!!
Ugh… don't wanna see Julian unless it's 4th quarter and we got the game in the bag. Really want AB back. Need.
I do think this speaks to the depth that Holmes has built.
DT UDFA in 62 that people are calling for in the middle. Despite Pascal and Levi being injured non-contributors so far, Cominsky was a waiver claim, Harris was a FA gem, Bryant is playing at a personal best level, Jones waiver claim, Hutch top draft pick. McNeil 3rd rounder. Not even sure where Buggs came from.
Lot of guys able to apply pressure and all this depth has been needed.
Pittsburgh cut Buggs at the end of last season, his 3rd year. This should be a good first game for Demetrilious to play in because a little quick up the middle pressure against Cousins should pay dividends. We'll see.
Matt Nelson is a converted Dlineman.
You know who would be good to have right now? 2 2nd-round DL picks who werent injured. Any word on either?
AB on run downs, Julian on pass downs…Problem solved!
I'm with you! Some good moves by B. Holmes, but we gotta keep in mind that the defense is still giving up 30 points per game so far this year. So, I want the koolaid so bad, but we aint there yet on defense.
Speaking of DL injuries…
Anyone know who "Meech" is? Campbell mentions bringing "Meech" up (in addition to AB - Austin Bryant) to replace Cominksy, i presume from the PS, at about 8:45 in this clip.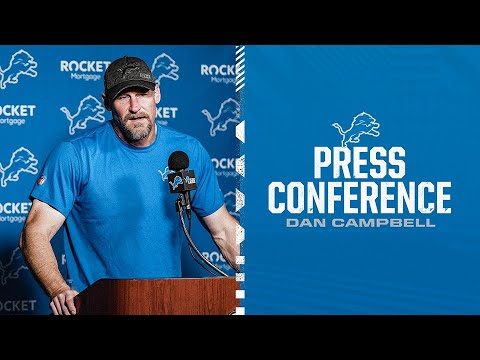 The only DL's on our PS is Hector and i don't see anyone they cut with a name like that. Kind of stumped… anyone know?
Edit- It's got to be Demetrius Taylor.
Will be interesting to see him get some playing time.
What did Cominsky need surgery for?
I saw Wrist on PoD and finger somewhere else