It's why Harbaugh has been there for what 14 years? And they regularly win 9-10 games a season. They build such a quality team that they don't necessarily need those skilled wr's to win……but damn it would really help ya know?
Not spending $25m on a receiver annually is a big reason they can build and maintain such a well rounded roster.
Hopefully we are on the same path. Replace most players as they come up for ridiculous contracts and get comp picks to boot.
And of course, they take a TE that has potential.
Yep. Certain posters were all over me here, when I even questioned whether we should pay Golladay 18+ per year long term.
I like having some good WR's around, but paying just one guy $22m-$30m a year at that position is risky as hell. You are a torn hamstring away from a disaster … and the thoroughbreds at this position are pretty high maintenance in more ways than one.
Especially when every draft now has a ton of talented receivers. The way the game is being played those guys are a dime a dozen now. It's much more difficult to find great players at other positions. Especially pass rushing defensive tackles and offensive line. Those are the positions I'd pay heavily for.
I'm gonna open a can of worms here.
The Ravens were sitting at #14 OA ….
knowing that they were about trade Hollywood Brown to the Cardinals.
They had 4 picks in the 4th round already, and knew they would be getting anither pick from trading Brown.
Sammy Watkins already left as a UFA.
They just signed a safety (Williams) to a $14 million per year deal… and Chuck Clark is under contract for 2 more years.
They could have taken Jahan Dotson or Treylon Burks at #14, or moved up just 2 spots to get Jameson at #12 for peanuts…. but they chose to draft yet another safety… even though they easily could have grabbed a good safety in the 2nd round instead of a guy they hope recovers from an Achilles injury.
They have more resources tied into the safety position than any other NFL team… and their #1 receiver is a TE.
I don't think they really made a good choice at the top of the draft.
BUT!!! We are now at the end of the draft and the Ravens could not replace Hollywood Brown. I can understand they are focusing on the middle of the field and will run double TE sets most of the time, but they have NO ONE to stretch the field. Defenses will be able to press them and compress the field to disrupt their offense (especially since LJ isn't the best one for reading defenses). It was a fine draft overall, but they left open one really big hole in their roster. Given ten picks one would have thought they would have addressed it.
Having really good WRs with a thrower like Lamar Jackson is kind of pointless. Hollywood brown was constantly shaking his head as Jackson is just a really bad passer. It's unnecessary to have top tier WR talent on a roster with Lamar Jackson as he is really bad at throwing outside the numbers.
There's not an organization in football that has a better understanding of the draft and their own personnel.
I will admit they need to add another WR who is starter level. But that could be a cheap one year guy like Emmanuel Sanders for example.
No… it is actually the opposite.
Great QBs like Brady and Rodgers can make it work without studs.
Hollywood is a small deep threat… not an "X" that can win all over the field.
If the Ravens had got a true #1 WR like London, Wilson, or Jameson… the offense would have been much improved.
No because it doesn't matter what WR Lamar Jackson has, he isn't getting him the ball enough. Lamar Jackson is by far the worst thrower of the football that's an NFL starter. You can have the best WRs in the league play with Lamar and mark Andrew's will be his top target. He can't throw outside the numbers and he knows it. Why waste resources on top WR talent when he doesn't get them the ball?
If you were right, the ravens draft a WR at 14. They know exactly what they are doing.
*Edit- I should say in almost all cases you are correct. But when your QB makes a living as a running threat first and second, this argument applies. It's why the ravens, despite having mark Andrew's, drafted two really good receiving TEs. Because that's who Lamar can get the ball to.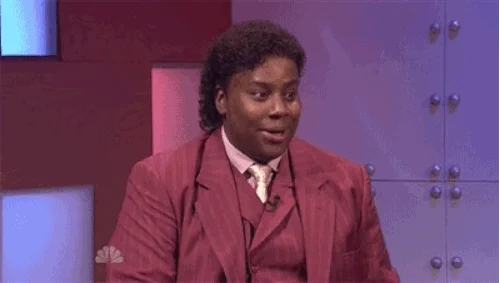 I had some concerns about the Ravens choice to draft a safety and bypass WR…. and apparently Chuck Clark is thinking the same….
Lamar got exactly the type of help he was looking for and I doubt Clark goes anywhere until next year.
There are a few vet WRs still available… so maybe they'll add one. They should consider adding some speed to keep safeties honest for their offensive strategy.

Will Fuller on an incentive laden deal makes a lot of sense here.
I'm not trying to imply I'm defending Hollywood brown. Or that I think he's some stud WR. I'm just simply stating that I think Lamar Jackson is the most overrated player in the NFL. I know that's not a popular opinion, it's just how I personally feel.
I would have rather have Hamilton than either of those two. I probably would have went Pickens or Moore over Ojabo. Their WR room is kind of sketchy for a potential contender.
If they would have moved up for Jameson… they could have drafted a safety for depth later (Brisker there when took Ojabo).