I refuse to feel sorry for a guy with hundreds of millions of dollars and a hot wife.
Was listening to Jourdan Rodrigue beat reporter for the Rams (one of the best in nfl) and she said shes keeping a half eye on stafford… Assuming if Jets don't get Aaron Rodgers their fall back plan will be stafford, panic and give up some draft picks never know… I know McVay and the Rams dont want to give him up and i think Arod to NY will finalize i believe by March 17 because of Arod and a contractual bonus i believe, but the thought of Stafford with that offense would be sick. Stafford going to NY and delivering a Superbowl, would be insane.
Superbowl appearance* I assume you meant. We all know the Lions are winning it
So all that noise from Snead about Donald, Stafford and Kupp being the "pillars" of the Rams and untouchable in a trade was pure BS. Check.
I think that's crazy talk.
That said, I'll buy Stafford and Gardner jerseys the day that trade's announced.
BS helps the beans grow.
BS? Did you mean Brawndo!?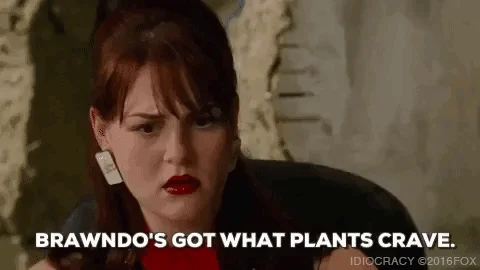 Stafford gonna make it rain…
Mike Florio
Thu, March 16, 2023 at 8:38 PM CDT
Would the Rams like to find a way to gracefully move on from quarterback Matthew Stafford? Perhaps. Have they? Nope.
With the close of business coming and going on Thursday absent a roster move for Stafford, he'll be on the team on Friday. Which means he'll see another $57 million become fully guaranteed.
Specifically, his $31 million base salary in 2024 will be fully guaranteed. Also, his $26 million option bonus now must be exercised.
Throw in his $1.5 million base salary from 2022 and a fully-guaranteed $1.5 million base salary for 2023, and that's $120 million either paid or owed to Stafford since Super Bowl LVI.
State of CA says thank you.