2 sacks, had the game winner, plus drew another holding call!
Wish we could see him with his brother together!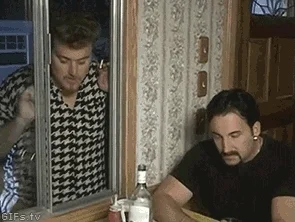 He's fast, long and agile. Hopefully the hands can come along.
I am glad he stuck with the game clinching sack. That's good football.
One thing I would teach the guys is that as long as they have a hold on the throwing arm, you have cut off the head of the snake. It may slither around a bit and jump like it wants to strike, but it can't. So when a guy is hard to get down or you are worried about getting a roughing call…grab and hold on to the arm. I realize instincts and a lifetime of teaching tells you to hold on to the waist or legs or try to wrap around the entire player. That's because the focus is on the tackle. But you can snag that throwing arm or pin that arm to his side and hold on until the ref blows the whistle…or the guy has a Jon Kitna brain fart and turns it over.
I feel like focusing on the arm instead of the body will eventually be the next evolution in NFL teaching.
He kinda sucks in run defense, but he can rush the passer!
Strength is still a bit of an issue I think. Leverage as well potentially. Definitely has his warts but there is potential.
I'm telling ya → dude shaved his head 2 weeks ago.
Since the shaving…THREE in 2 games.
Coincidence? …Yeeeeeaaaah right!
I agree. So many (including myself in instances) are so quick to not like something with a player and then don't show love when said player balls out.
It's like reviews on google. People love giving those 1-star reviews yet nobody bothers to hop on for the 5-star ones.
He played very well and I agree it's disappointing we can't see those two out there together now that he's started to progress with the other young guys.
I must confess I had written him off, but perhaps, he's starting to turn the corner.
As for Austin Bryant, that dude was getting all kinds of accolades in training camp and preseason and it's like the wheels fell off the wagon.
Agreed!
I'm sure I have a post here in the last few weeks that suggested both Okwaras would be off the team next year. It's good to see him pick up where Harris seemingly left off. Don't know what happened to either him or Bryant.
I think Bryant was the typical 3rd-year-player-shows-out-in-pre-season-against-depth-players-on-opposing-teams scenario.
Harris has had only 24 snaps on defense since his return from injury and massed 1 solo tackle. Looks like he's largely been put on the shelf. If things continue to trend in the same direction, he could be a salary cap casualty in 2023.
Romeo is due $11 million in salary next year. Julian $1.2. Julian isn't going anywhere.
Agree but there seems to be a lot love going to alot of different players. This team has some good pieces and talent, it has some Major holes. But there's more talent then some say even on this defense.
We are starting 4 rookies and a few 2bd and 3rd year players, in a new defensive scheme and a young coaching staff, of course there is going to be breakdowns. Hopefully as the season progresses they will be fewer and far between.
I love the fact that the defense had to make stops in the last 2 games to seal the victories. They are gaining confidence and will continue to grow. Add a DT, CB, LB with the top 3 picks
This defense being this bad is partly growing pains for young players, these guys are getting some really good experience playing early and seem to being coming around. Bad for our record but it helping some of these guys develop quicker.
Still a lot of football left hope we just keep progressing.
honestly some of us did write off pleasant as sacrificing fire, but he may have actually been a problem for the D, espically the secondary.
AG did say in a presser after his firing that he doesn't micromanage, so the secondary coach (AP) had to coordinate it
Giants game is a big one, will be a close game, and i hope to god that we dont lose a player to Metlife Turf
First play of the game Julian lost contain on Fields for that huge chunk rush play by the QB. Waaaaay too much of that stuff from him. He's maddening to watch with his inconsistently. With that said - the dude can rush the passer. If you limit his role to pass rush specialist I think he can add value to your team. But outside of pass rushing he doesn't bring much to the table.
I was trying to figure out if he has weak hands, or was dealing with some type of injury that was preventing him from tackling Fields.
He literally was unable to hold on to a stationary Fields … I've never seen a DE struggle like that with a QB just standing there. Something didn't look right. Credit for getting back up and then staying with him long enough for 2 other players to help out. lol
Okay this is weird thing to say, but it actually looked like a pack of Lions attacking Fields on that last sack didn't it? He was like a Wildebeest that wouldn't go down.
True.
And Anzalone bounced off of Fields twice.
That has to be embarrassing as an LB to bounce off of a QB twice on the same play … I mean, Fields barely even noticed. wtf