Hey, this is all part of the challenge.
Who's worse, BB for trading with the Steelers or the Lions for sending Hock to Minny or Swift to Philly? (and getting paid to do it)
Getting a 4th, Gonzo CB and screwing over your rival.
Makes a lot of sense to me
Maybe I'm a Villain too
After Bill hired Matt Patricia to be his offensive coordinator last year, I really think Bill might be losing it these days.
Bill wanted to be sure he was drafting high enough to get in front of the Jets.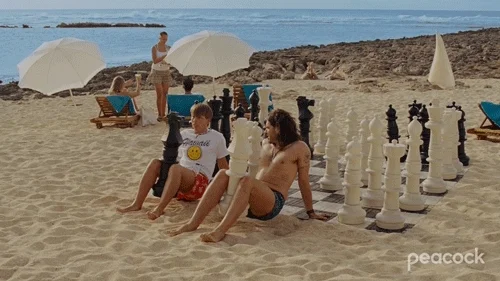 A pair of AFC rivals made a swap, as the New England Patriots traded their first-round pick (No. 14) to the Pittsburgh Steelers for the Steelers' first-round (No. 17) and fourth-round (No. 120) picks. The Steelers used the No. 14 pick to draft Georgia offensive tackle Broderick Jones, while the Patriots selected Oregon cornerback Christian Gonzalez at No. 17.
·
"It appeared to some rival executives and general managers that Pittsburgh was granted easy access to OL Broderick Jones, specifically to keep him away from the Jets, for whom Belichick has no love and whose draft he would eagerly attempt to derail"
Anyone buying what Saleh is trying to sell?
I'm not.
On PFN's 2023 NFL draft prospect rankings, Jones was No. 16 and McDonald No. 45.
On CBS 2023 NFL draft prospect rankings, Jones was No. 23 and McDonald No. 52.
https://www.cbssports.com/nfl/draft/prospect-rankings/
On PFF's 2023 NFL draft prospect rankings, Jones was No. 20 and McDonald No. 29.
On nfl.com's NFL draft prospect rankings, Jones was No, 17 and McDonald No. 23.
No, and I like Will and have seen him play plenty. First round for him is something of a stretch.
McDonald is also about to turn 24 in a few weeks.
Nope.
But also, if Jets wanted the OT & NE obviously didn't give a heck they moved down to get the CB.
Looks like this means that we shouldn't believe what we are being sold either. Gibby woulda been there at 18
I think the age thing is blown out of proportion for all these guys including Hooker.
@Sofatso love it! Where did you buy yours?
Old McDonald… let me guess farm land?
I can't find the exact site I ordered from at the moment. But here's a similar one below. Search something like Villain Clothing Brad Holmes should get a few relevant hits.