You're confusing Clark for Jenner?
Until Lebron transitions over @BigNatty, lol
That lady sure can shoot though!
Jenner graduated from Graceland College in Iowa, so we might have the 2 most famous Caitlins in America. She has been killing it all year…
Sabrina Ionescu is a better basketball player
LOL - his hopes of being that handsome are approximately zero %.
I truly do think I'd be one ugly MF'n woman. have to be honest with that one
Still mad at Liberty for letting a friend of our family go, Kiah Stokes. She was signed immediately by ex-Piston Bill Laimbeer. Kiah just got extended by the Las Vegas Aces. Her dad is Greg Stokes who played center for IOWA. In HS she got called for fouls all the time when there was no contact but she has freakishly long arms and the officials simply couldn't believe that it was possible to block the shots she blocked w/o fouling. That followed her to some extent at UConn. When the coach at UConn called her because he hadn't heard back and was concerned that she wasn't going there she said, "It's OK coach, I'm planning on going to UConn, but I'm studying for finals,can I call you back?" She's a swearheart.
Her range is better than 98% of the NCAA men's players
Go for the Sinead O'Connor look! Get you some pierced ears and some nice high heels! You'd be ready for Thailand.
She's got great judgment of distance, angles, and focus too. Also, you have no clue how much easier it is to play with a woman's ball. If she had a dude's ball, it would impact her range as well as accuracy.
LOL - High heals on my Fred Flintstone feet. I have to buy wide. Set up for swimming w/o flippers.
lol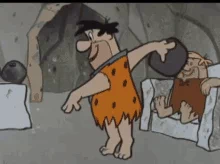 That first stepback 3 was wack. Filthy.
Looked like James Harden.