He's taken some gambles on injured guys. That's backfired and have represented the few of our "big dollar free agents". But he's also found some big time barhains in FA.
The 2022 draft could be one of the best drafts in Lions history if Jamo turns out to be a stud. Holmes has already got 4 starters out of it, could be 5. And that isn't even counting Houston who had 2 sacks yesterday. Shit what a draft. Kerby and Hutch are already the 2 best players on the defense in their rookie year.
Agreed. Plus we get Tracy Walker back next year. He may not be an outstanding pro bowl type player, but would be good back up or spot starter if needed. I'm thinking we upgrade our safety position this year. Obviously, Kerby is a lock.
Yea the achilles can be a tough one. Okudah made it back! Wishing Walker a smooth recovery. A healthy Walker and Kerby together would be terrific. But, we better have a plan because counting on a guy coming back from an achilles is risky business.
There's a chance for sure….St Brown and Rodrigo were awesome picks. Now I'm thinking Houston may have something to offer as well. Grabbed some nice UDFAs as well.
.
The tricky part is injuries.
It is a violent sport… so I don't really have a problem with drafting a guy coming off an injury… because pretty much ALL players will get injured. There are obviously some injuries that are worse than others… but I don't have any concern with picking Jamo or Paschal given the info we have.
Heck… even Levi didn't seem to have a bad back injury based on all the pre-draft info… which usually comes out…. but seems to have aggravated an injury.
If a GM rules out every player that has had an injury in HS or college…
they won't have many players to choose from…
Agreed, definitely tricky.
When talking injury history I would put that more on the medical team to make that decision. Decision in this context=medical grade. So long as they properly diagnose & correctly communicate the information to the GM. Then the decision maker can decide what round value someone might be worth taking a flyer on
Luckily… safety might be one of the best positions to come back from an Achilles injury.
We're gonna draft an injured Hooker in the 2nd this year.
Carter
Dijon
Hook
DE, LB, CB S or WR (BLPA) for the rest of the way …in no particular order.
I was actually going to raise the potential of taking hooked/levis/richardson if they are available with one of the seconds or with the third etc. Not sure many qbs will be selected in the first once again this year
Hope they do NOT draft Hooker in the 2nd round.
5th round?… sure.
He is already an older prospect… and now will lose a year while he rehabs the knee. Then he has 3 years under contract to prove himself… and learn to play under center.
Where do you see the potential qb options, after young/stroud, going? Anyone else in first? Fall into the second/third? We do have an extra pick in the second if holmes feels one of these guys can be an upgrade to goff.
Stroud seems a lot like Goff with a deep ball. He better go to a team with a good o-line that has weapons. He's not an improvisor much like Goff.
Don't sleep on Chase Lucas.
Actually was surprised we hadnt seen him get some burn in nickel with all of the injuries etc
I believe Chase had been banged up.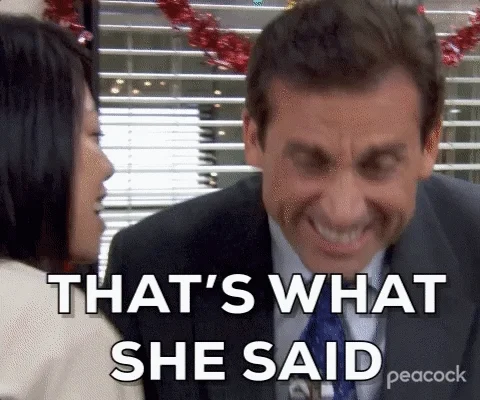 To be fair, he did sign Romeo, Walker, Williams, etc. and passed on resigning Prater. So he's had a few FA signings, but his best FA decision may have been not extending Golladay.