So I'm thinking @home vs the Jags will be his debut, right?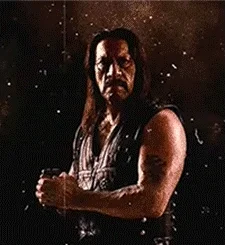 Be great if he could play Thursday at home, at least a few reps. Couple deep balls, couple deep crosses, NO WR blocking plays! Especially if Reynolds can't go again this week.
I know Campbell says later, but I am hoping otherwise.
There is absolutely no chance he plays before Minnesota IMO. He hasn't put pads on since January.
I hope the Lions are smart about it. Maybe ease him into the mix, a gradual progression.
I'm guessing Vikings or Jets.
Based on nothing more than a hunch. I'm just thinking they'll want to give him a few weeks at minimum to practice and get in game shape.
HAHAAHA
Coach Dan getting ready to press the MF'n NUKE BUTTON!!!
I have to think the win over the giants changed the timeline a bit. That made the playoffs an actual possibility. Now is the time to go for it.
Dan mentioned the Jags game as a possibility during one of his press conferences leading up the Bears game
This is great news for a team on a 3 game win streak. My guess is they will max out the 3 week window they have. Dude hasn't practiced in a year.
I'm happy for you guys that you get to see what I've been seeing in my mind since the draft.
[[[[(((((BOOOOOOOOOOM))))]]]]]
I got tix for that game yo!
Gotta find a Jamo rookie card for him to auto…