Well that sucks. Guess we'll have to ratchet up the Gosling memes then.
This was from July 16, 2018. It is a completely fabricated story that people picked up on after Goff was traded. If you look at the creator's other posts you can probably deduce that it's a work of fiction.
Somehow I didn't even see this post before today… but this interesting.
#1 Houston – Brandin Cooks and Will Fuller.
I mean… that is a perfect recipe to be #1 in YPA.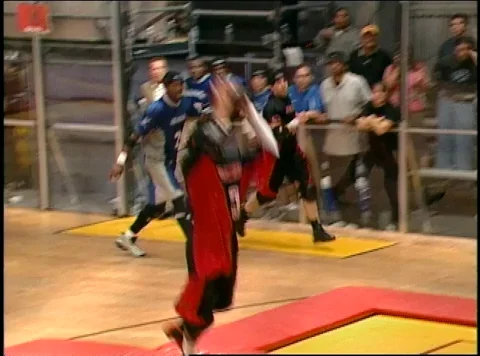 #2 - Cousins – plays in a great play action offense.
Vikings were 5th in rushing (4th in ypc)
Vikings were 27th in passes attempted.
It should be expected that the YPA would be high in that offense.
#3 - A-A-Ron
Packers have MVS… at 6'4" tall and sub 4.4 speed.
Packers were 8th in rushing (7th in ypc).
They were 24th in passes attempted.
#4 - Carr
Raiders and Ruggs (4.27 in 40), Agholor (4.42), and Waller (4.46 at 6'6" tall)
#5 - Mahomes
Tyreek, Mecole, Watkins, and Kelce.
#6 - Tannehill
Derrick Henry!! 2027 rushing yards at 5.4 ypc.
A blind QB could throw play action in the #2 rushing offense.
Titans ranked 30th in passing attempts.
#7 - Fitzpatrick
Weird one here… with small sample size (9 games).
Had >12 ypa in 2 games, </=8 ypa in other 7 games.
Had Dante Parker (4.45 at 6'2"), Preston Williams (6'4"), Gesicki (4.54 at 6'5"), and Jakeem Grant (4.37)… plus RB Matt Breida has been timed over 22mph by nexgen stats.
#8 Josh Allen
Diggs ran 4.46 and is a great route runner.
John Brown ran 4.37.
#9 - Stafford.
We all know Golladay wins contested catches.
MJJ ran 4.46 and Marvin Hall reportedly ran 4.28.
#10 - Brady
Evans, Godwin, AB, Scotty Miller… all deep threats.
#11 - Rivers
Top 10 rushing attack with top 5 o-line.
TY ran a 4.34.
#12 - Bridgewater
Had 1 of fastest WR corps in NFL with Samuel, Moore, and Anderson.
#13- Russell Wilson
DK… Lockett. enough said.
Bur also 6th in rushing ypc.
#14 - Nick Mullens
Only played 8 games.
Play action offense with YAC masters (Deebo and Aijuk)… plus Kittle at TE.
Possibly fastest RB in NFL with Mostert.
#15 Matt Ryan
Julio. Ridley.
#16 - Lamar Jackson
Most run heavy team in NFL. ranked #1 in attempts and yards. Ranked #32 in passing attempts.
Brown is a sub 4.35 guy.
#17 - Justin Herbert
Had Mike Williams, Guyton (sub 4.4) and Johnson (4.35) as outside WRs.
#18 - Baker Mayfield
Browns were top 5 in rushing attempts, yards, and ypc.
OBJ only played 1/2 year, but DPJ averaged 21 ypc.
#19 - Cam Newton
Pats were top 5 in all rushing categories.
They were 31st in passing attempts.
#20 - Drew Brees
Top rushing offense.
Mike Thomas, Trequan Smith, Emmanuel Sanders and a fast TE in Jared Cook.
Oh… and lights, action, Kamara.
#21 - Goff
Rams were 10th in rushing yards… but only 17th in ypc.

Rams had ZERO WRs that could run sub-4.5 in 40.
I can't imagine why Goff didn't rank higher.
bumping this up… because I am a bit surprised this didn't generate any discussion.
I'll bite.
I remember McVay being asked before the season how they would replace Cooks deep production and he said something to the effect of, 'we have Josh Reynolds'. That didn't pan out.
Every fan had that question. McVay himself didn't seem to see it or at least make changes until after the season was over. Now he has somewhat addressed it with Tutu (draft) and Jackson(FA).
The other concern every fan had was with the OL. They have turned out better than fans feared after 2019, but still don't seem to be a strength of a team. Just no longer a glaring weakness. Instead he moved Goff (QB), Kromer(OL coach), and Blythe (center) but left everyone else. The Lions OL looks MUCH better from what I have seen/read.
More and more I feel like McVay doesn't make decisions well under pressure. His play calling is suspect. He is frequently surprised and unable to recover against top defensive coaches like Flores.
I feel like McVay does make a lot of good moves but they mostly seem to come off the field or when his plan is working. It's like he has a famous grandfather helping him prepare but then he can't adjust within the game. That said, he has a fantastic winning record so how can I argue with that.
Yes, the deep speed was my major concern as a Rams fan. I kinda believed that Reynolds had a decent chance at replacing Cooks, but he was not good at all last year. Reynolds could only garner a contract like the heralded Charles Harris (I think that's his name) signed this offseason with the Lions.
McVay also had to play Malcolm Brown for 42% of the snaps because the Rams young backs were either injured or struggled to understand the offense. Brown is okay as a 3rd back, but he offered NO explosive plays.
Goff has been nailed again and again for his qb rating under pressure, but a big part of that problem was that after Gurley and Cooks were hurt / left, the Rams didn't have any explosive players to punish teams for blitzing.
Goff desperately needed someone who could take a short, simple throw and turn it into a 20-40 yard gain. Stafford should do much better than Goff did in LA because Cam Akers is no longer a rookie and he is a talented guy even if he isn't Todd Gurley. Plus, the Rams only off-season moves this year were to add speed with Jackson's contract and over drafting Tutu in round 2.
The Lions weapons aren't great, but I do like the different options provided by Hockenson, Swift, Williams, and Perriman's speed compared to what Goff had last year with Woods, Kupp, Reynolds, and Malcolm Brown. That group did not scare anyone and rarely made big plays.
McVay seems desperate and has a little bit of Mike Martz in him. Martz won a lot of games with hall of fame guys like Pace, Faulk, Bruce, & Holt, but was such a nut job he couldn't sustain success when those guys declined.
McVay looks like a guy who desperately wants to win while he has Aaron Donald and is making some really foolish decisions to win now. I could totally see him walking away like Jon Gruden if he did get lucky enough to win the super bowl.
Josh Reynolds ran a 4.52.
It just seems like every team, no matter their Yards per Attempt, has guys that can run. The Rams were one of the teams without a deep threat, a bad O-line, and no receiving backs…and they were still middle of the pack.
It doesn't appear he played to that speed.
True.
I think it is also overlooked that OLT Whitworth missed the final 7.5 games with his MCL injury.
Whitworth's knee injury also came just after the Dolphins had provided the "blueprint" on how to stifle the Rams offense in 2020… by blitzing and rolling up the coverage.
The image below is the "advanced passing stats" from pro-football-reference.com
I highlighted the game when Whitworth was hurt against Seattle.
The Rams played 7 games before Miami. Goff was blitzed 62 times.
He was "hurried" 12 times, sacked 8 times, and hit only18 times.
He was pressured 38 times according to this site.
Goff threw only 4 INTs and fumbled 2 times in the first 7 games of 2020.
Once Flores and Miami exposed their weakness against pressure…
Goff's final 8 games saw him blitzed 123 times.
He was hurried 29 times, hit 39 times, and sacked 15 times.
He was pressured 84 times in the last 8 games he played.
Goff threw 9 INTs and fumbled 5 times over his final 8 games.
The only late game that Goff didn't get a bunch of pressures/hits was against NE… when Rams led 17-0 before Goff touched the ball in 2nd quarter. NE finished with only 220 yards total offense.
Rams ran the ball 36 times, and Goff threw only 25 passes.
The narrative that Goff failed despite having a great offense around him in 2020 is so flawed.

.
One thing Goff's gonna like about being a Lion is no longer having to wear those white lady pants to away games.
Yeah, I think it comes down to the O-line and backs being able to pickup the blitz and WR's beating the coverage quickly than a lack of a deep threat, imo.
Can't dismiss the effect that Brandin Cooks on defenses when he was there in LA. The Rams saw a lot more 2 deep safety looks when he was there… and I showed in another thread that they were often backing up because of him.
Fun fact: Cooks has been in NFL for 7 seasons.
His team has finished top 5 in passing yards every year!
Also… his team has been top 6 in yards per attempt in 6 of 7 seasons… with an 11th ranking as the low in 2019.
In 2019… Cooks missed 2 games with concussion, played about 3 snaps in another, and was barely targeted in his first 3 games back from the concussion.
In the past 3 years… consider average depth of target.
Cooks… 12.7 yards aDOT
Woods… 8.8 yards aDOT
Kupp… 6.9 yards aDOT
Speed is a factor.
I feel like Goff will be a very nice B+/A- starter for us. I feel like he will have Eli Manning type career. Fingers crossed.
2018 - LA Rams had the 6th rated O-line. Cooks had 80 receptions.
2019 - LA Rams had the 31st O-line. Cooks had 42 receptions.
Just sayin, you can't throw deep without protection.
Cooks played 7 games before his concussion VERY early in game 8… like 3 snaps in.
He had 27 catches for 402 yards… almost 15 ypc.
He played 428 snaps in 7 games.
After his concussion…
15 catches for 181 yards… 12 ypc… in 6 games.
He played only 270 snaps in the final 6 games.
Before his concussion, he was only averaging 3.86 receptions per game. Without the concussion, he was still on pace for only 61 receptions which was going to be his least amount of receptions …other than his rookie season where he only played 10 games.
Rather than offering my opinion on the concept, I guess could just share Rams GM Les Snead's thoughts.
.
.
The absence of Brandin Cooks was certainly felt on offense for the Rams last season, struggling to create big plays in the passing game. Jared Goff often threw short and intermediate passes, rarely threatening the deep part of the field.

As a result, the Rams were forced to sustain long drives in order to put points on the board, which was difficult to do consistently for 18 games. Adding a true deep threat to the receiving corps is a priority this offseason, but it's not just about speed.

Rams GM Les Snead told reporters Wednesday that a big-bodied rebounder can also add a vertical element, opening the door for the Rams to add a jump-ball receiver who can play above the rim, so to speak. Snead said the Rams have "definitely discussed" adding a vertical presence to the offense, whether in the draft or free agency.

"I would say this, deep threat can be many things, right? It's not just speed and throwing the ball deep. There's an element. If there's a vertical presence, whether the guy might not be as fast, but he's tall and big and he can go get a rebound and you can throw the ball up," Snead said. "When there's an element of a vertical presence and they come in all shapes and sizes, it definitely loosens the defense. There has to be the defensive coordinator, the defensive staff will want to protect. You want to protect explosions."

Defenses felt comfortable loading the box against the Rams and forcing Goff to beat them last season. There were times when the Rams made teams pay for that, but far too often, the offense simply struggled to move the ball consistently.

Safeties came down into the box, cornerbacks pressed the Rams' wideouts at the line and there wasn't much help needed over the top. If the Rams add an explosive playmaker – which they've been eyeing a bunch in the pre-draft process – defenses will have to respect that element of the offense.

"The analytics say, the more explosions, explosive plays you have, the better chance you have to win – along with turnovers," Snead added. "So, what that actually does, even though a Sammy Watkins back in '17, Brandin in '18, let's just say Brandin had a lot more yards than Sammy did and I know in '17 and '18, but it's not necessarily just the yards that those players are actually catching, it's what they're doing to the enemy and then that does loosen up some things underneath. But again, that can come up. The New England Patriots maybe made that happen with a freak tight end. So, when you say that, it doesn't have to just be a speed receiver, but I think we're all saying the same thing. There's an element of presence vertically that the defense now has to ensure against and that usually means less compact, more space and more allies to throw to the shorter, intermediate stuff."
This article was posted March 11th, so we now know that the Rams did indeed add 2 WRs.
Even though Snead stated they didn't "have to be just be a speed receiver"… that is exactly what they added.
He plays faster than 4.52 and he signed with TEN as their deep threat option. Besides 4.52 isn't that slow.
McVay repeatedly defended Reynolds as their deep threat option claiming he was getting open deep and they just weren't getting the ball to him.
Problem was that he was their only deep threat option. You need more than one guy who can stretch the field.
Personally from what I saw McVay was choosing to dink and dunk more than he was choosing to go deep.
Here's an article quoting Josh Reynolds and why he thought the deep game wasn't working as well as it should in the Rams.
He blamed three things.
They didn't get a lot of reps doing deep ball drills.
He ran a ton of hitch routes.
Play action wasn't working like it should.
Take a read. I think it sheds some light on the situation.