Says he would play for 2 teams currently
Steelers
Lions
Would you make the call?
■■■■ yes. Everyone keeps bringing up Suh but Watt still had 10 sacks just last year.
Now he does get hurt all the time. But if he could stay healthy for a few playoff games he could really help.
Make that 12.5 sacks and 25 QB hits last year
Lions 5 years ago: "I'd rather retire than be sent to Detroit."
Lions today: "I'd only come out of retirement if I can play in Detroit."
I wonder if Gronk wants to come to Detroit now?
And also yes, I'd make the call, over and over and over until he answers.
Seriously if he wants to play for the Lions we would be fools not to to bring him in.
He's also been helping mentor Hutch in the offseason. They are buds
I'm sure Brad and Dan will do their due diligence on this one.
I'm intrigued and would love to listen to the interview.
That's insane. I know the Lions are on the national radar now but that's a pretty big statement for a GOAT like Watt to be making. Who would have thought anything like this would be possible even just a short year ago?
I don't know if he was saying that tongue-in-cheek or not but Brad needs to get on the phone with his agent immediately, dude can still play and he's a real leader by all accounts.
Was that hypothetical, like, if I was still playing those would be the teams I would want to go to?
Or
I would come out of retirement to play for either of those teams?
Even last year. I don't think anybody was chomping at the bit to come to Detroit after 4-18-1 in MCDC's first 23 games. What a crazy transformation in perception in such a short amount of time.
Now I'm going to be disappointed if JJ isn't a Lion within the next month. Damnit stupid McAfee Show.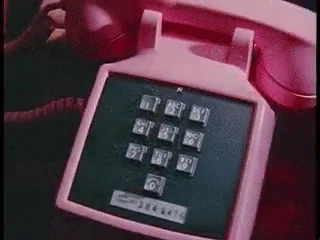 JJ brought up saying Steelers and Lions fans are always in his mentions about him coming to play for them and then McAfee and gang ran with it.
Seems like a nothing burger. He didn't say anything about who he would play for or that he wanted to come back. He just said Steelers and Lions fans are constantly in his notifications. He also said that "99 isn't available, so that's a non-starter" lol
Why? Why are you doing this to us? Let us dream, would ya
Edit - Just listened to the show.
Davicus said it all. This is a nothingburger…but damn, it would have been awesome.
Brad has probably already made the call. We may never hear about it, if the price is stupid.
Just re-framing the OP because OP makes it seem like JJ said he wanted to come back and that he named Steelers and Lions as places he wanted to go. Neither of those things happened. It's a fun thought, but it needs to be framed correctly. If anything, JJ said Houston would be a target, not the Steelers or the Lions.