I expect him to never play in the NFL again. He had another knee issue
Ohhhh, him. I thought you meant what he should have bought…
"Kerryon Johnson clears waivers"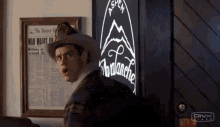 OP if you want to start a thread about RB insurance go ahead and do it. I'm not sure why you would title it with Kerryon Johnson though. Its like giving a title of "Betty White!" and then discussing a completely unrelated topic of NFL RBs we should consider picking up.
When I read the title of thread… that he "clears waivers"… I was thinking he probably can't jump over much of anything with his knee issues…
49ers sign him to PS… he seems a little slow for their scheme…
Carry on… Kerryon.
Hope he finds a way to shine… I like(d) him a lot.
Wait a damn minute are you saying the lion's drafted once again a bust.
The 49ers have the injury bug, so they figured Johnson would fit right in immediately.